Here are 10 gift ideas for travelers that would make great travel gifts for the new year:

A travel journal is one of the great travel gifts for travellers because it allows them to document their adventures and memories on the road.
A travel journal can also be a helpful tool for travelers to plan their trip and keep track of their itinerary, budget, and other important information. It can be a fun and creative way for travelers to record their experiences and look back on them later.
Huhuhero notebook will provide perfect writing experience, great for bullet jounaling, studying, journaling, note taking, daily planning, drawing.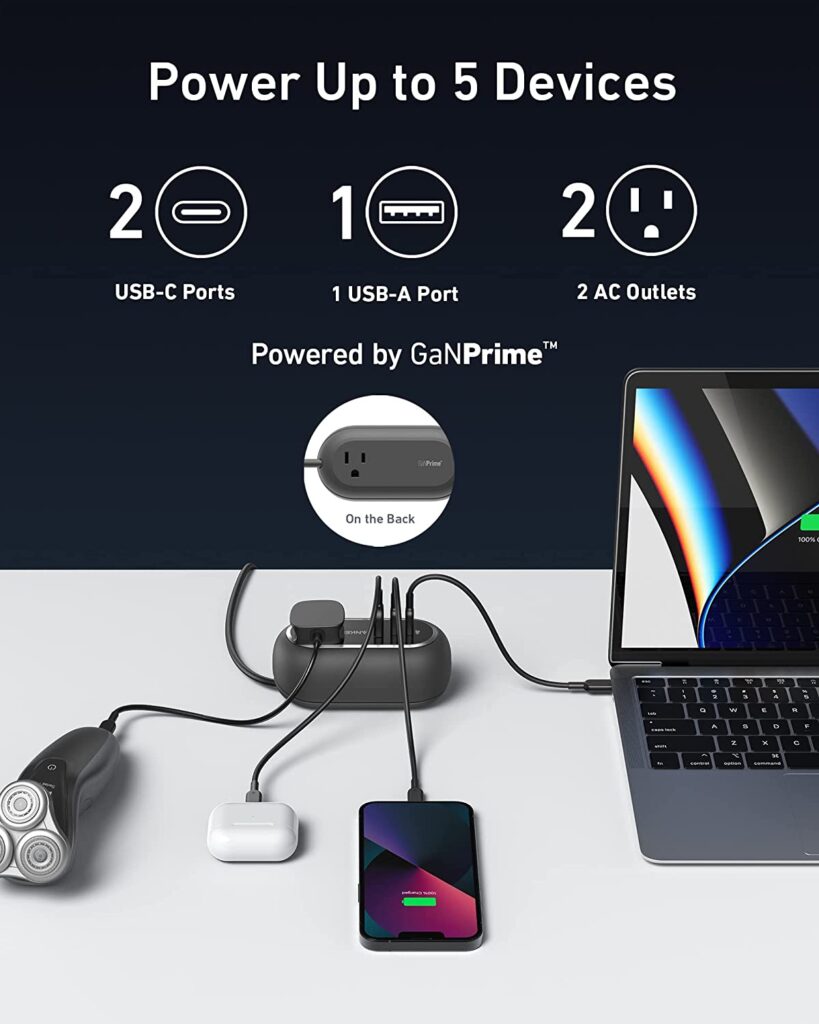 You know I will always recommend ANKER. I literally LOVE everything about the brand.
A portable power strip can be a lifesaver for travelers, allowing them to charge their phone and other devices on the go.
Few notes about this power strip
Power 5 Devices At Once:3 USB ports and 2 AC outlets provide power and charging for up to 5 devices from a single wall outlet
Less Waiting with Fast Charging: Combining Power Delivery and Anker's world-famous PowerIQ 3.0 technology to deliver a tailored, high-speed charge to virtually any USB device.
Compact and Dependable: The portable size makes this ideal to bring during business trips and vacations to keep all your essential devices charged.
Superior Safety: Designed with short-circuit protection, fire-resistant casing, over-voltage protection, and many more advanced safety features to give you peace of mind.
Worldwide Travel: The USB ports support an input voltage of 100-240V~50/60Hz
Most cruise ships allow charging stations, but some forbid power strips with extension cords. Check the cruise operator's website if you plan to take it on a cruise.
The max power output for AC is 1250W at 125V/10A. The max power output for DC is 65W for USB-C ports and 12W for USB-A port.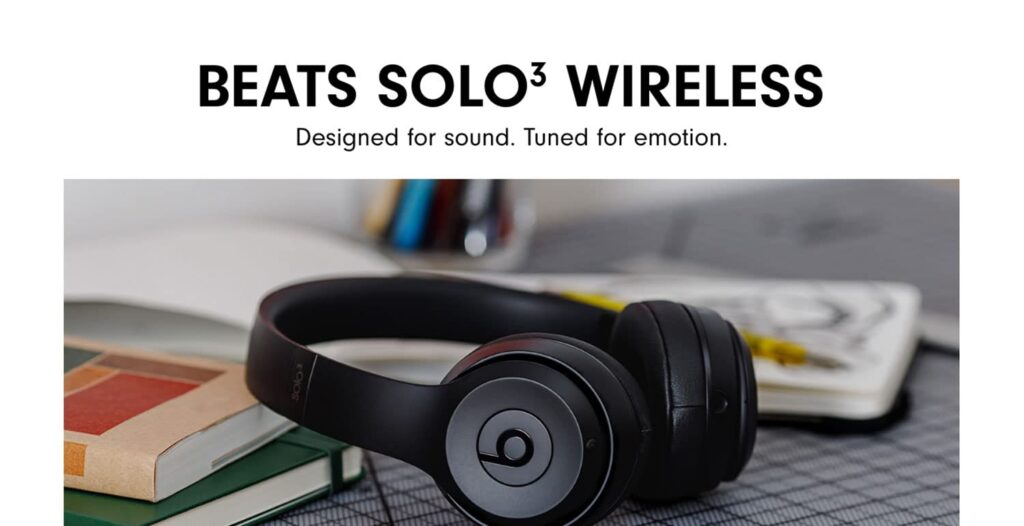 Noise-canceling headphones are a travel must-have. And these bbs can hold up to 40 hours of battery life after just five minutes of charging, which means your giftee can be running late and still charge their headphones. Quite pricey though, but worth the penny. Should just tag it as expensive travel gifts 🙂
With up to 40 hours of battery life, Beats Solo3 wireless is your perfect everyday headphone
Compatible with iOS and Android devices
With Fast Fuel, 5 minutes of charging gives you 3 hours of playback when battery is low
Adjustable fit with comfort-cushioned ear cups made for everyday use
Sleek, streamlined design that's durable and affordable to go everywhere you do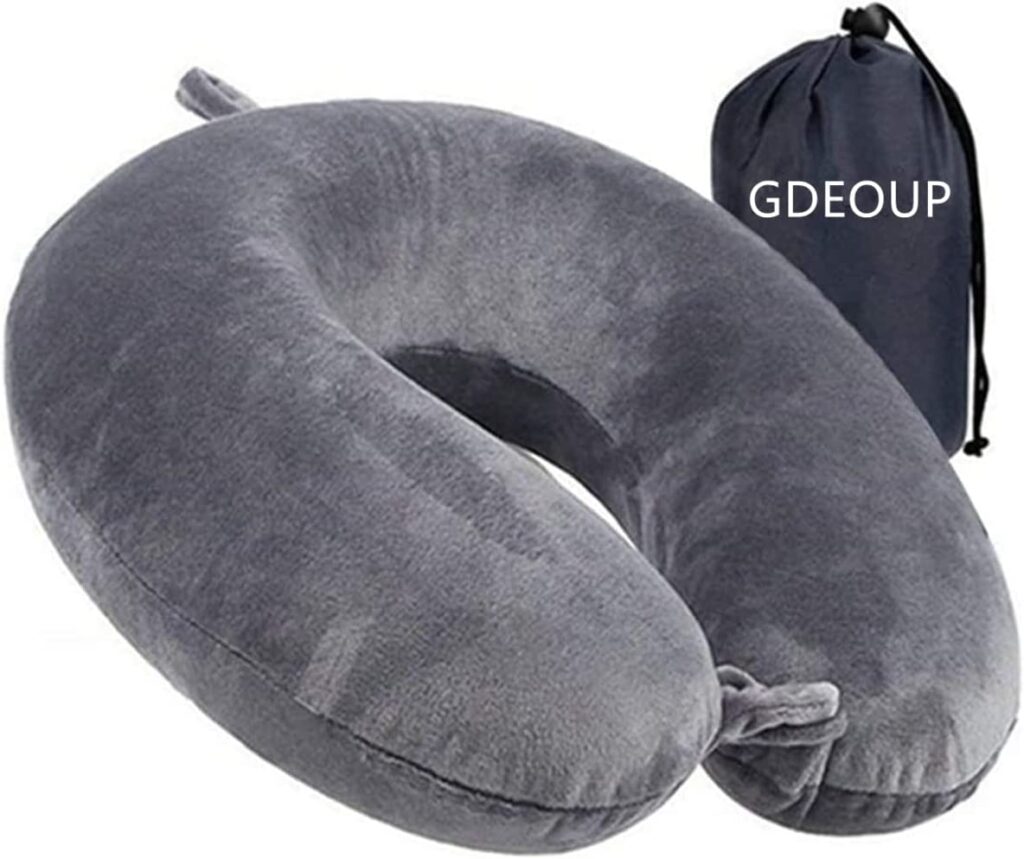 A travel pillow can help travelers get comfortable and sleep better on long journeys, making it a practical and appreciated gift.
Standard U shaped neck pillows do not offer support for neck tilt from side to side, but the life hall neck pillow is designed with orthopedic raised lobe contouring on either side that allow your neck and head to lean comfortably against the soft yet supportive memory foam cushion. Ideal for sleeping in your seat during long plane flights or sitting upright in any type of chair.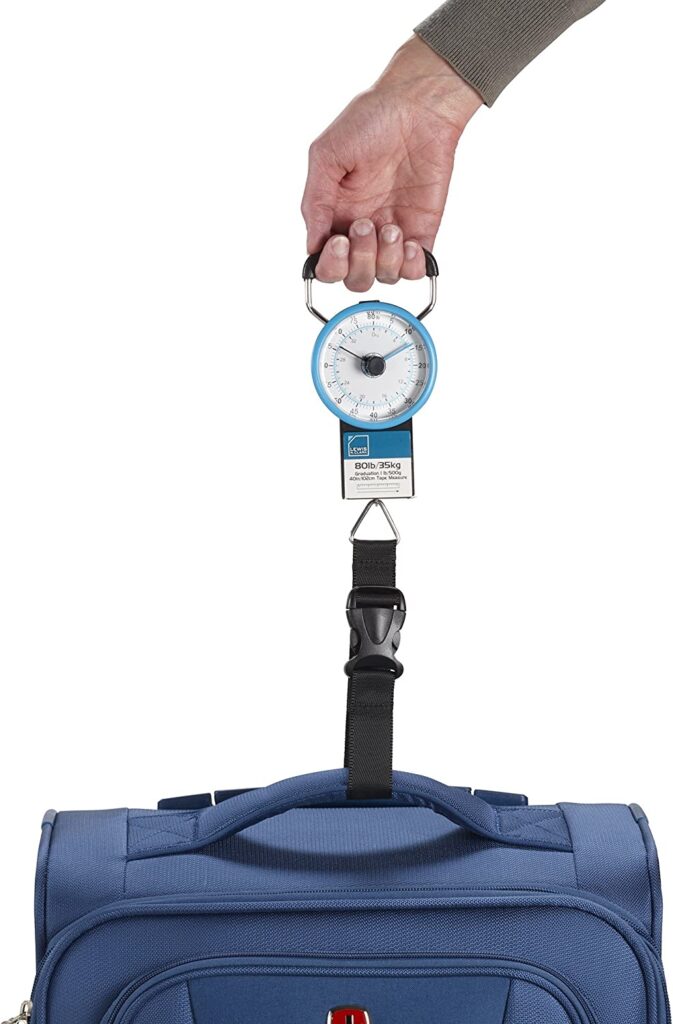 A luggage scale can help travelers avoid costly overweight luggage fees, making it a useful gift for frequent travelers. I always avoid the digital ones as they tend to give up quickly. Analog is better and doesn't require batteries.
Weighing less than 2oz, this luggage scale is the perfect travel accessory to take with you anywhere you go, and easily fits into your carryon, backpack, duffel, purse, or diaper bag. Measures 6x3x1.5in
Simply attach your luggage (or object) to the scale using the adjustable strap, wait for the beep, set down, and read weight. Reset to zero with the twist of a dial
The luggage scale holds up to 80lbs, and the soft grip rubber handle provides a secure grip for easy and accurate weighing (graduation is 1lb/500g)
The Lewis N. Clark hanging baggage scale easily prevents overweight-baggage charges, and will become a must have for traveling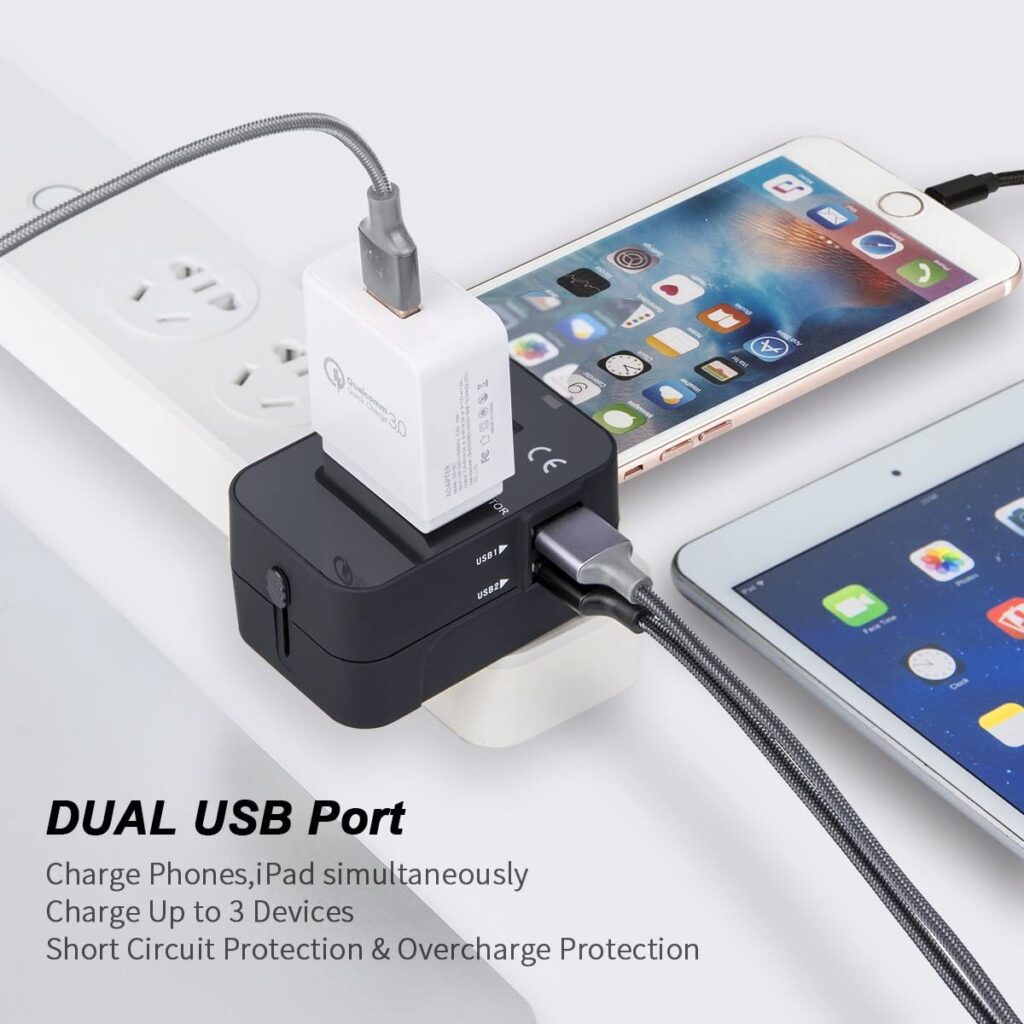 A travel adapter allows travelers to charge their devices in different countries, making it a necessary gift for anyone planning to travel internationally. I have one of these that I have used since 2019 and it holds up great. Fast, portable and I always use it.
Ideal for iPhone, iPad, Samsung Tab, iPod, Smartphones, 5V Tablets, Bluetooth Speakers & Headset etc
Rated power: 110V~/650W, 220V~/1300W. Power output: 100-240VAC~50-60HZ 6A Max. Only apply to the use of small power electric appliances when traveling, such as mobile phone, digital products, computer with low power of small household appliances.The travel adapter does not work with high power appliances such as hair straightener, flat iron, hair curler, hair dryer, steam iron, hot water heater, coffee maker, etc.
All-in-one Adapter with Fuse protect, Built-in Safety Shutters, LED Power Indicator.
4 international plug adapters. Cover more than 150 Countries with US/EU/UK/AU plugs, but

cannot be used in South African, India, Swiss and Italy.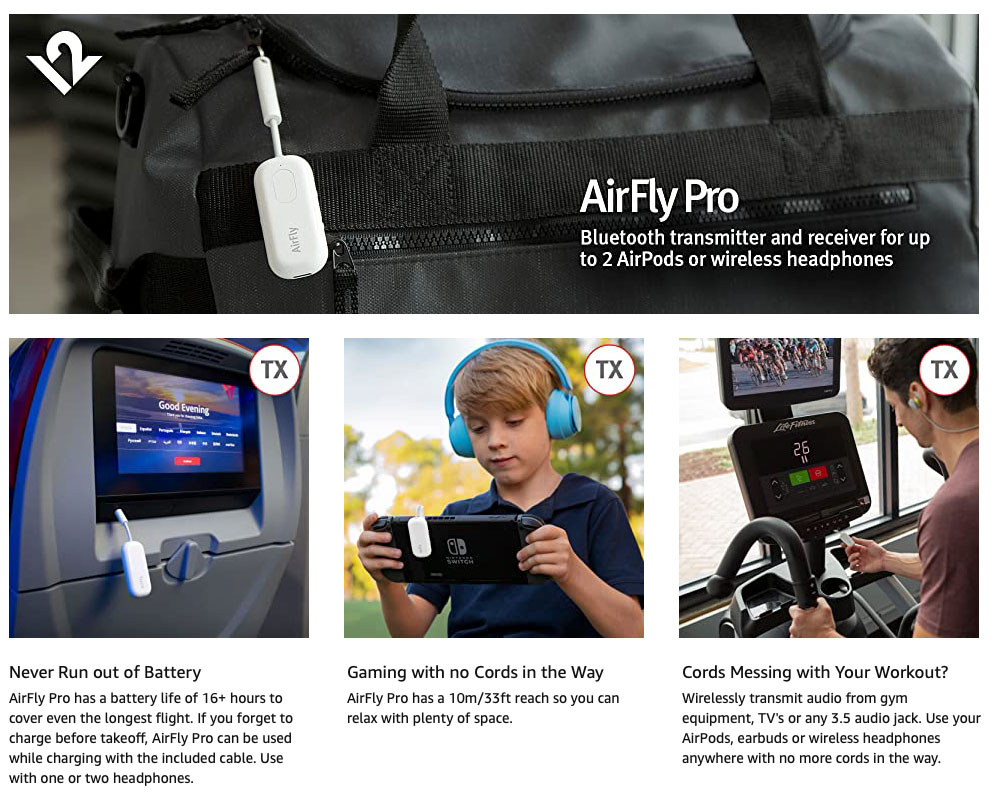 There's nothing more frustrating than not being able to watch anything on the airplane TV because your Bluetooth audio device isn't compatible with it. Enter: this transmitter that can connect Bluetooth headphones or earbuds to the screen.
Wirelessly transmit audio from in-flight entertainment, gym equipment, gaming devices, TV's or any 3.5 audio jack. Use your AirPods, earbuds or wireless headphones anywhere with no more cords in the way. Now you don't have to sacrifice audio quality/comfort in flight.
NEVER RUN OUT OF BATTERY LIFE : AirFly Pro has a battery life of 16+ hours to cover even the longest flight. If you forget to charge before take off, AirFly Pro can be used while charging with the included cable.
TRANSMIT / RECEIVE WITHOUT WIRES: AirFly Pro has a 10m/33ft reach so you can relax with plenty of space to enjoy your content.
Use AirFly Pro where there is no Bluetooth available to allow item such as wired speakers/soundbars, rental cars, and boat sound systems to wirelessly receive audio from gaming devices, phones or tablets.
Tech Specs – Bluetooth 5.0, Audio Codecs: aptX Low Latency, aptX and SBC audio. Battery Life: 16+ hours Included – AirFly Pro, USB-C charging cable, travel pouch, keychain holder, quick start guide, manual.

A must have for all travellers and an ideal idea for travel gifts for your family and friends ,This toiletry bag use as a great and classy way to store your toiletries.
Features
High end YKK metal Zippers for rich classy look and durability, Water resistant interior Lining
Made from the finest buffalo leather and handcrafted by experienced craftsmen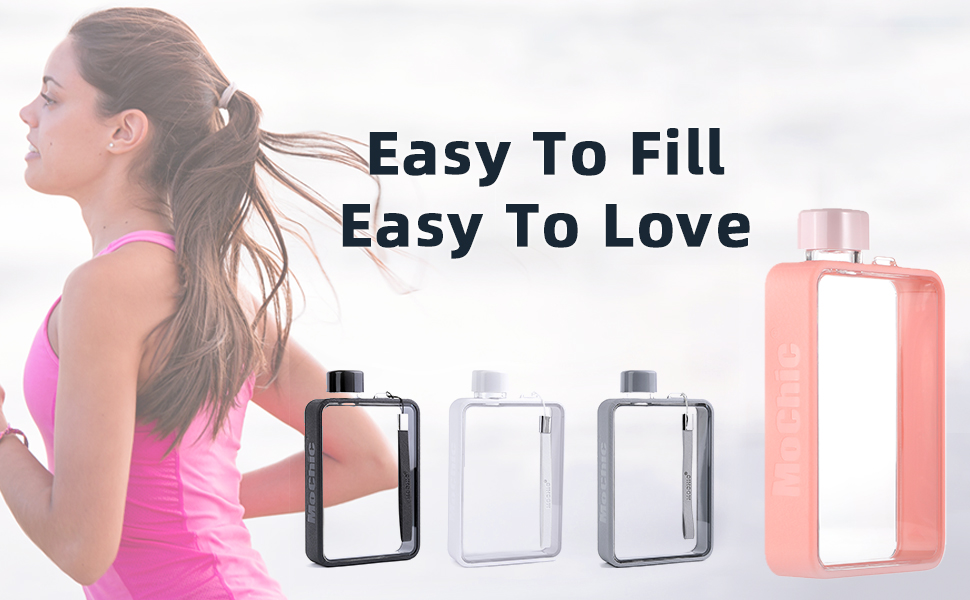 A portable water bottle can help travelers stay hydrated on the go and reduce plastic waste, making it a practical and eco-friendly gift.
DESIGNED TO FIT IN YOUR BAG: Unique slim book design to fit in any bag and even within your pocket, you can use the extra space for something else. You will Love it!
BPA FREE & HIGH QUALITY: Made of high-quality Tritan plastic, double and BPA free, ABS lid with inner food-grade silicone pad, all materials including packaging are 100% recyclable.
COMFORTABLE: The outdoor water bottle covered with soft TPU plastic for protection and a unique grip. Enhances feel quality and brings you a great feel.
SAFE ON-THE-GO: Portable 13oz water bottle flask with threaded cap and seal pad, twists on easily and securely for leak-proof, makes healthy hydration easy on the go.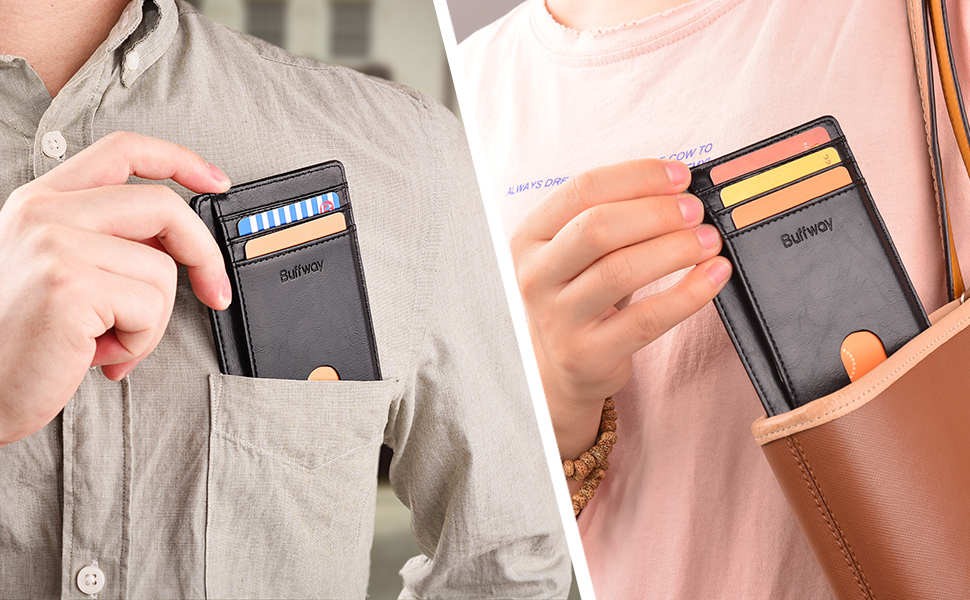 A travel wallet can help travelers keep their important documents and money organized and secure while on the road. Also a reason why it should be among the travel gifts you give out in the new year.
If you're looking for a wallet to put a bunch of stuff into, this isn't it. But if you're looking for a wallet to keep your essentials in, this is THE wallet.
Outfitted with advanced RDIF blocking technology, these slim wallets for men and women block electronic signals to keep your identity protected while you travel, shop or explore.
Happy shopping.
disclaimer: If you buy any of these products using my link, I may get a small reward which helps support the blog. Thank you!
travellerzee
Related Reading