Travelling? Then these are MUST HAVE tech travel Essentials you need.
Tech travel essentials of 2023
For many of us who work and travel, bringing tech with us on our trips is non-negotiable. I rarely leave home without my Mac mini, headphones, iPad Pro, keyboard, mouse, and tech organizer. And thats just one bag.
When traveling with lots of devices, you don't want to be lugging around heavy equipment — but you'll also want tech that won't break on you during the trip. So here are some of the best tech travel essentials around, including laptops, cameras, and more!
If you have apple devices, then this 3 in 1 charging station will help you avoid the clutter. The 3 in 1 Wireless Charging Station with Apple MagSafe Charger for Multiple Devices is a great option to organize your home, office, or meeting room. It lets you say goodbye to tangled cords and messy cables, keeping your space neat and organized, making it a convenient charging solution for your busy lifestyle.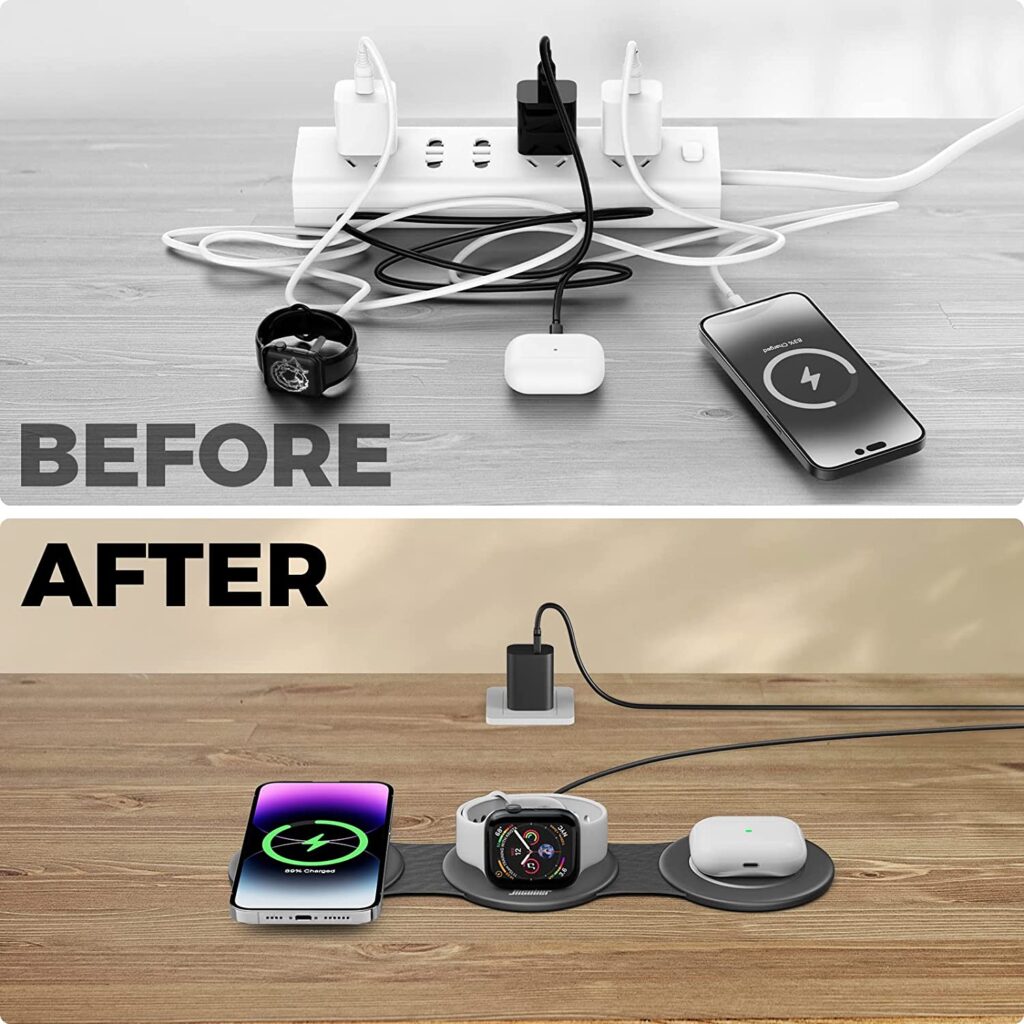 Rated Power:1250W/125V. The non surge protector is the same size for bank cards and is small enough to carry around or fit in a backpack without taking up too much space.
Extension cord can be skillfully wound around the equipment and inserted into the AC outlets for convenient storage. The silicone handle and silicone straps are designed to facilitate travel and do not take up too much space.
The Power Strip with USB Ports with 2 AC outlets( 1250W-10A, 125V~)+ 2 USB A(5V/2.4A)+ 1 USB C(5V/3.0A) which will charge most smartphones, tablets, laptops, Bluetooth speakers and other devices.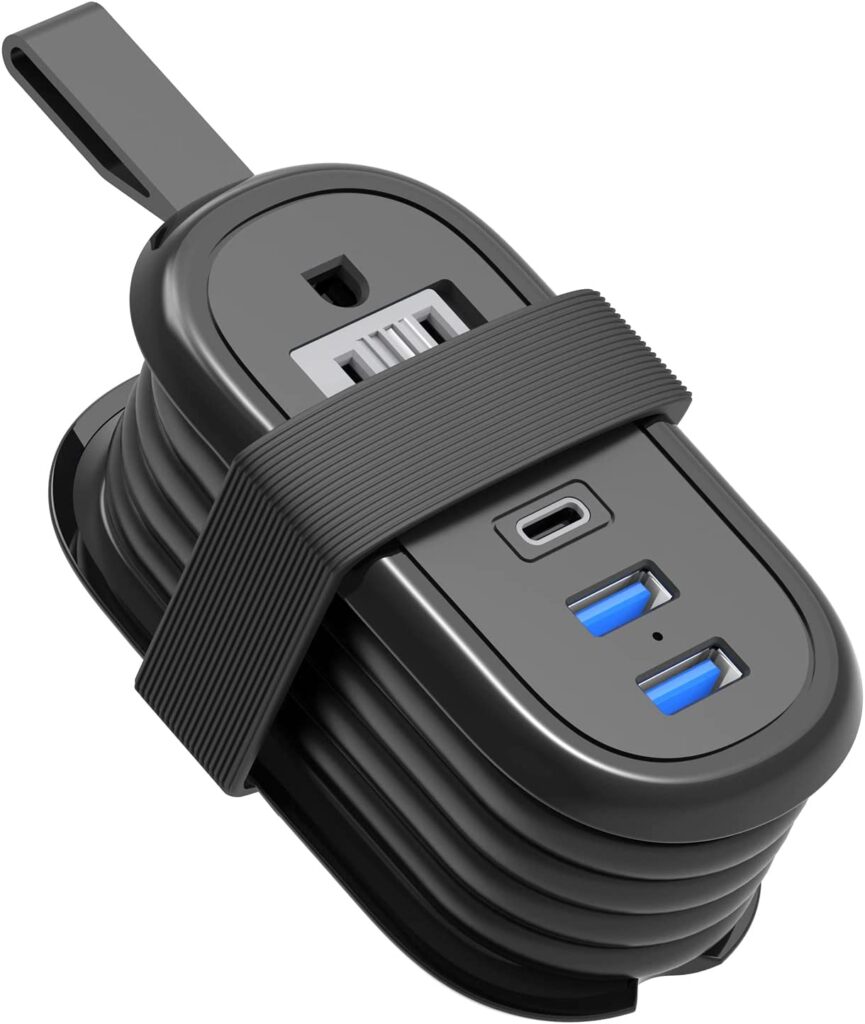 iPad Pro is the ultimate iPad experience, with the astonishing performance of the M2 chip, superfast wireless connectivity, and next-generation Apple Pencil experience. Plus powerful productivity features in iPadOS. If you're a tech head, then seriously consider getting an iPad Pro for travel and home life. The 8-core CPU in the M2 chip delivers powerful performance, while the 10‑core GPU provides blazing-fast graphics. Add all-day battery life, and you can do everything you can imagine on iPad Pro. Up to 2 terabytes of storage means you can store everything from apps to large files like 4K video.
If you can afford it, then yes, a camera is a great thing to have on your travels. I know the argument about mobile phones having great cameras but I'd take my Lumix over my 12 Pro Max anyday.
Less bulky than a DSLR, the LUMIX G85 is the compact 4K video-enabled Micro Four Thirds Mirrorless (DSLM) camera with true-to-life photo image quality. It also has 4K Video recording at 30p/24p 100 Mbps plus a 3.5mm port for external microphones. (Full HD 60p 28Mbps).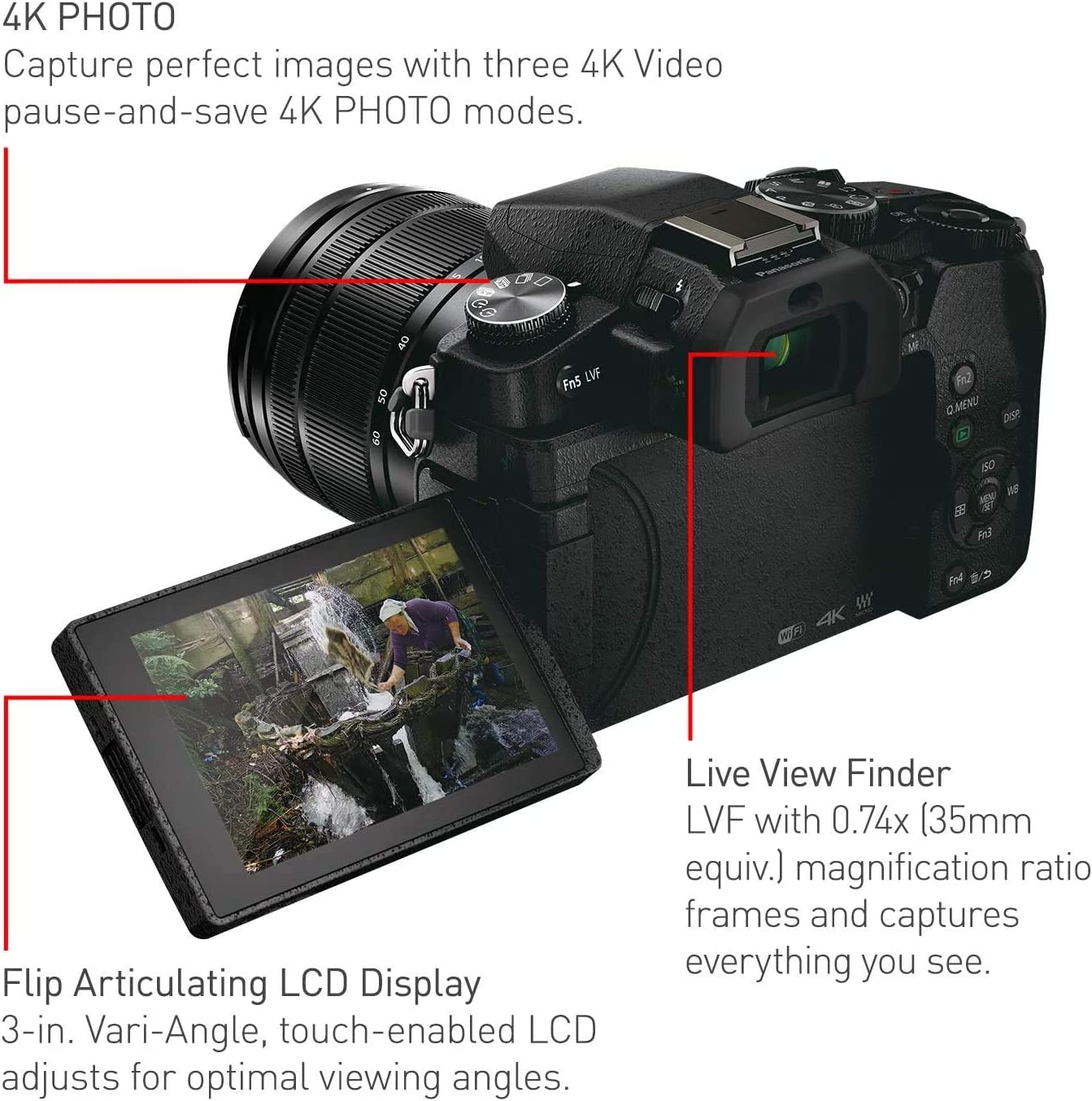 You should know there'll definitely be an organiser in this list, because what is a tech travel essentials post without a tech organiser? I really like it.
Features
2-in-1 design provides flexibility to use the entire organizer or remove the magnetic pouch as needed for day trips
Organize currency, electronics and everyday essentials in zippered mesh pocket and slip pockets
Securely transport with external hand strap or stow in another bag
Store pen in dedicated pen loop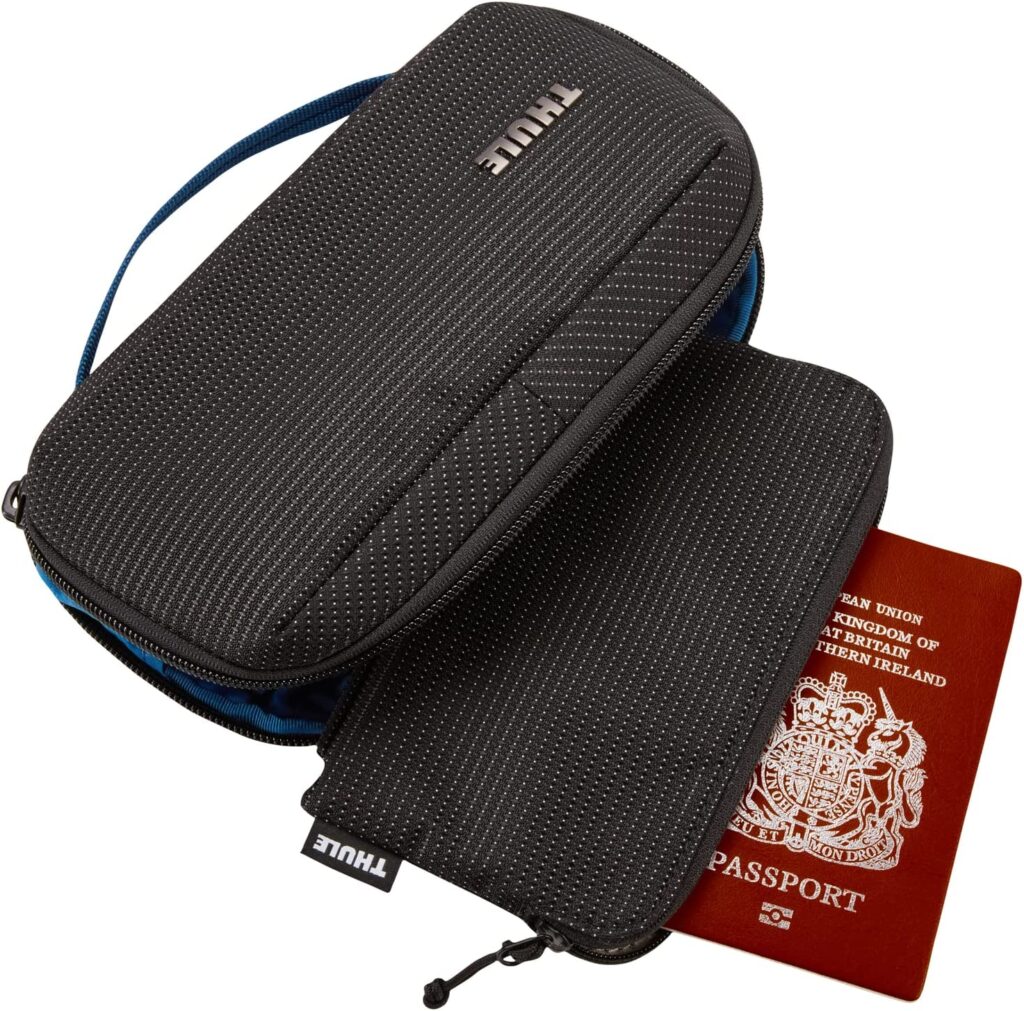 World class. Like on user says,
This THULE product is mase of excellent material, seems durable and schik for travel electronic wires and electric requirements.
I'M AN ANKER FAN. See, I wrote that in caps. Anker makes some of the best tech I've seen around – with as good a quality as my AirPods, but without the hefty price tag.
Specs
Long Playtime, Fast Charging: Get up to 10 hours of battery life on a single charge with a case that extends it to 50 hours. If Life P3 is running low on power, a quick 10-minute charge will give you 4 hours of playtime.
Multi-Mode Noise Cancelling: Select from 3 noise cancelling modes: transport, outdoor and indoor mode. These modes are optimized for those specific environments, so select a suitable mode based on your location for a better noise-free experience.
Personalized Listening Experience: Use the soundcore app to customize the controls and EQ, test for best ear tip size, or choose gaming, sleeping, or ambient sound modes. With "Find My Headset" a lost earbud can emit noise to help you locate it.
I have these, have travelled with these, and they are bang for the buck, and DEFINITELY a must have in my tech travel essentials for 2023 list.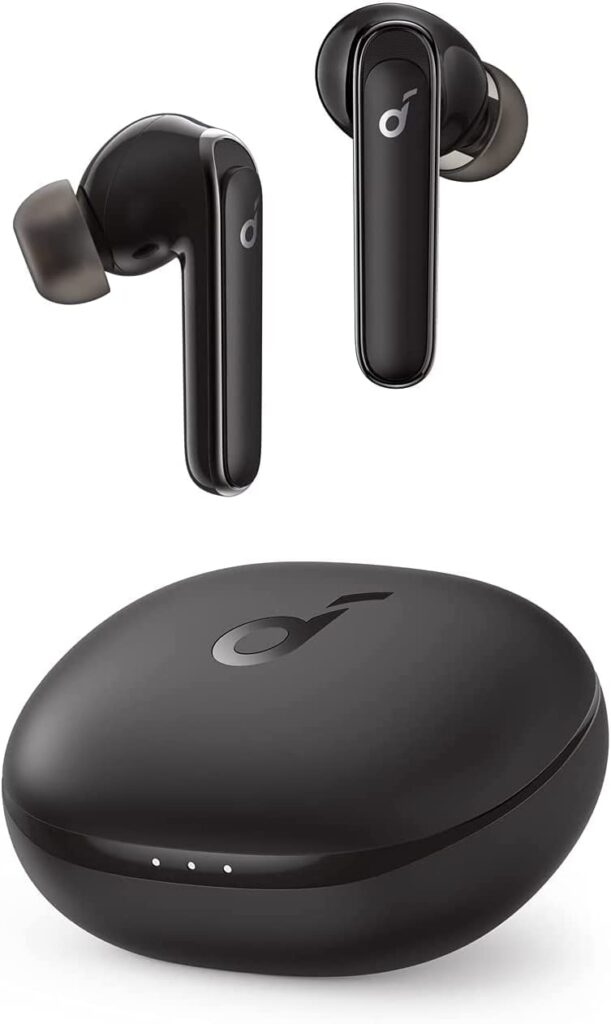 What's the best way to spice up a trip than with a portable projector, especially when there's no TV in your AirBnB? Yes, it happens.
Mini projector has 7000 Lux brightness and supports 1080P Full HD 30-180 (Recommended for 60 -100 inches) inch display, adopting advanced LED technology and uniform illumination method, which make the edges of the projection brighter and clearer. These ensure the projection image quality presents a real, dynamic, and color-vibrant effect. The mini projector also applied diffuse reflection technology, protect your eyes away from tiredness.
Equipped with HDMI, USB, and AV interfaces, the movie projector works perfectly with iPhone/Android Phone, Tablet/iPad, Laptop, Macbook, Blu-ray Player, TV boxes, DVD players, PS4, USB flash disks, etc. It can be applied to home theaters, video games, parties, and outdoor activities.
(Note: Due to HDCP copyright, this projector doesn't support Netflix, Amazon Prime, and Hulu, but you could use Amazon Fire Stick or Roku Stick.)
A bluetooth speaker is a must for tech travel essentials, I kid you not.
And Soundcore delivers astonishing sound from a lightweight, portable speaker with incredible build quality.
Boasting an impressive 24-hour battery life to play your soundtrack all day long, Soundcore takes you on an unforgettable journey. I've had this for more than 1 year, travelled with it, and it's still fine.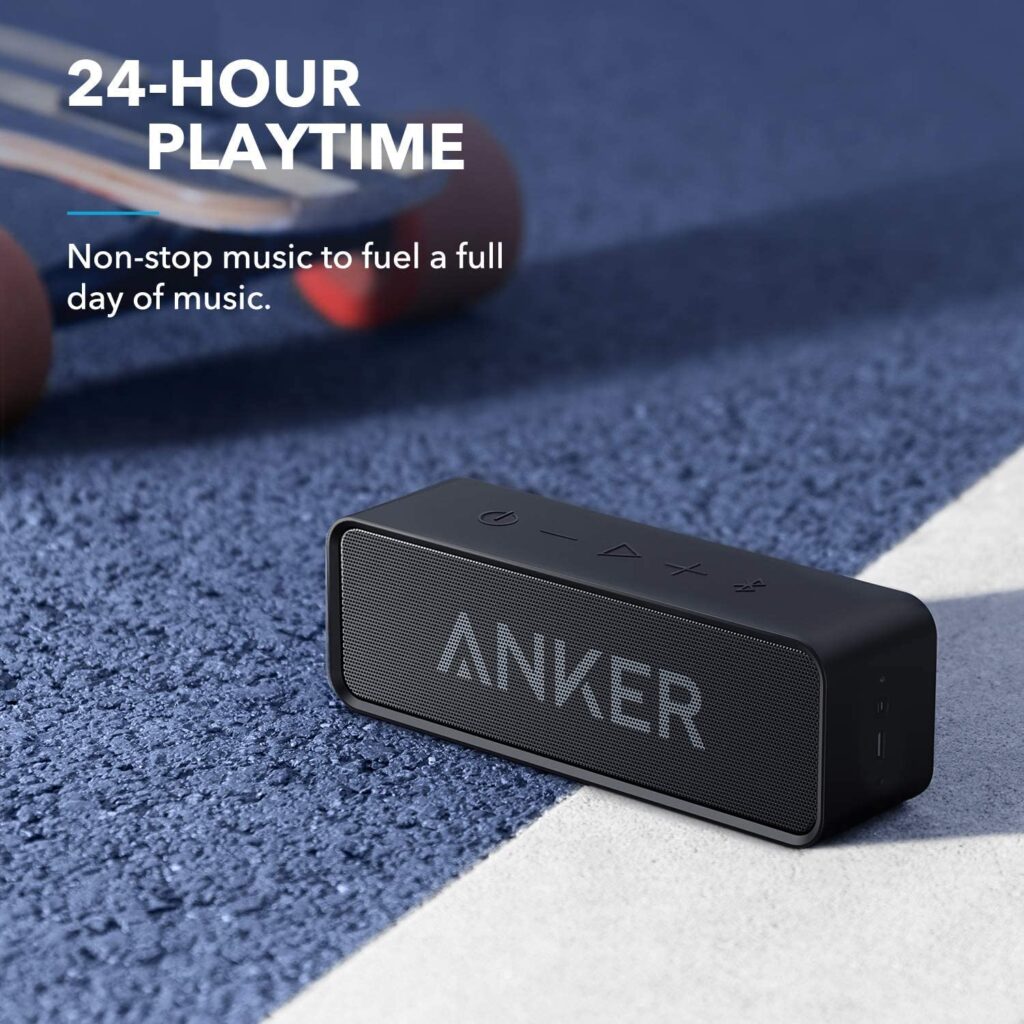 With all the tech travel essentials listed above, where are we going to store them?
That's where a good tech bag, perfect for travel comes in.
And that's where the Nomatic Travel Bag excels.
This backpack has everything you want and more. Cord pass through holes are in each compartment to make charging technology seamless. The water bottle pocket is magnetic. It expands when in use, and snaps shut when not. There is also a retractable key leash as well as reflective ink on the front and back of the bag. It has 20! pockets.
I like the sleek design and practicality of it.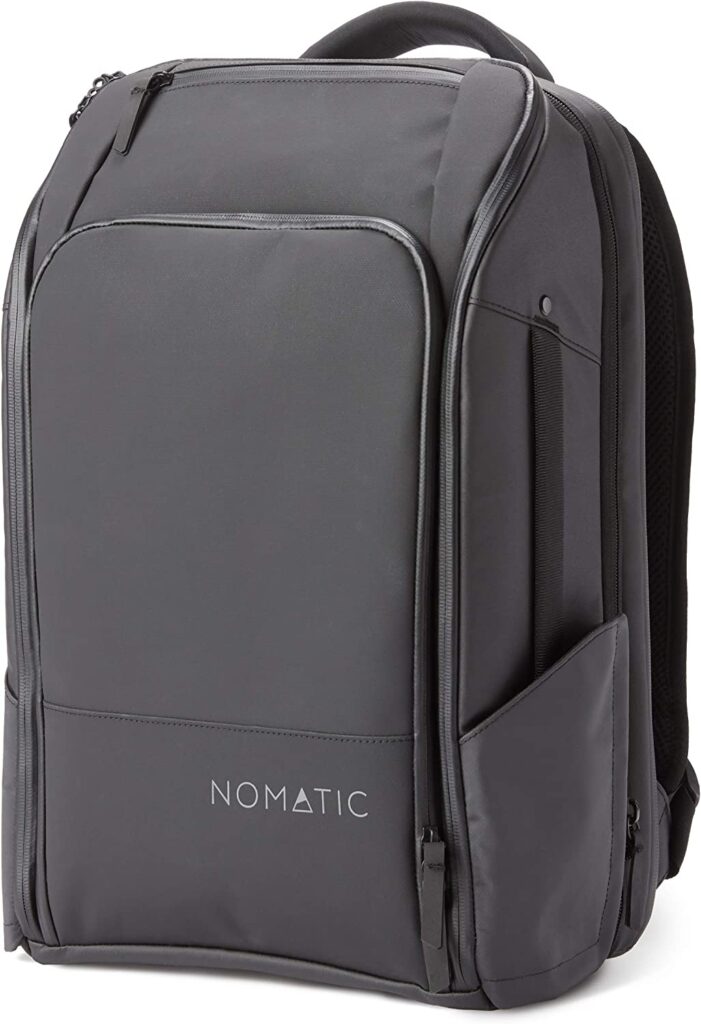 Powerbanks are the fuel of 2023 and a staple for our tech travel accessories for 2023, 24, and beyond. We have so many gadgets, and need the juice.
What's your favourite powerbank? Of course, Anker.
Features 
Ultra-Powerful Two-Way Charging
High Capacity: Featuring a 24,000mAh battery capacity, juice up an iPhone 13 almost 5 times or a 2021 iPad Pro 12.9″ 1.3 times.
This is probably overkill for most people, but you never know when you'd be stranded for days on end, so yes please.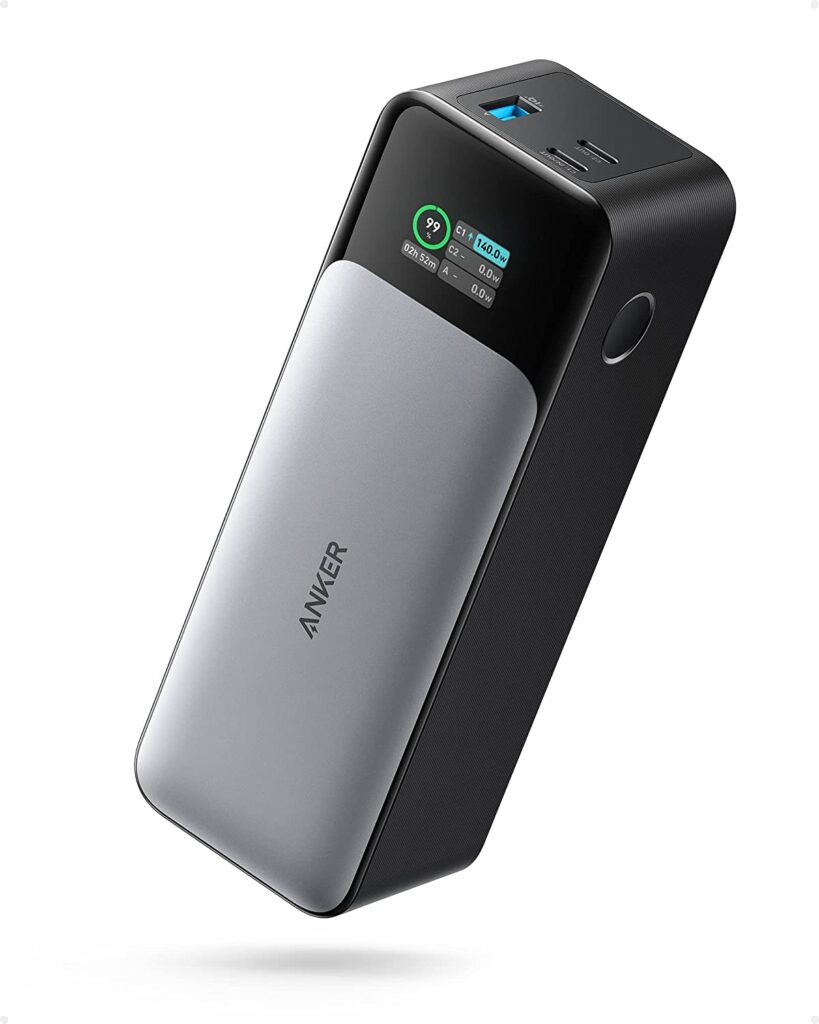 Just toss one in your bag and keep track of it with Apple's Find My app. The battery lasts a year, but you can easily replace it by buying a commonly-found battery. Play a sound on the built-in speaker to help find your things, or just ask Siri for help.
If you don't have any Apple products, opt for a Tile instead.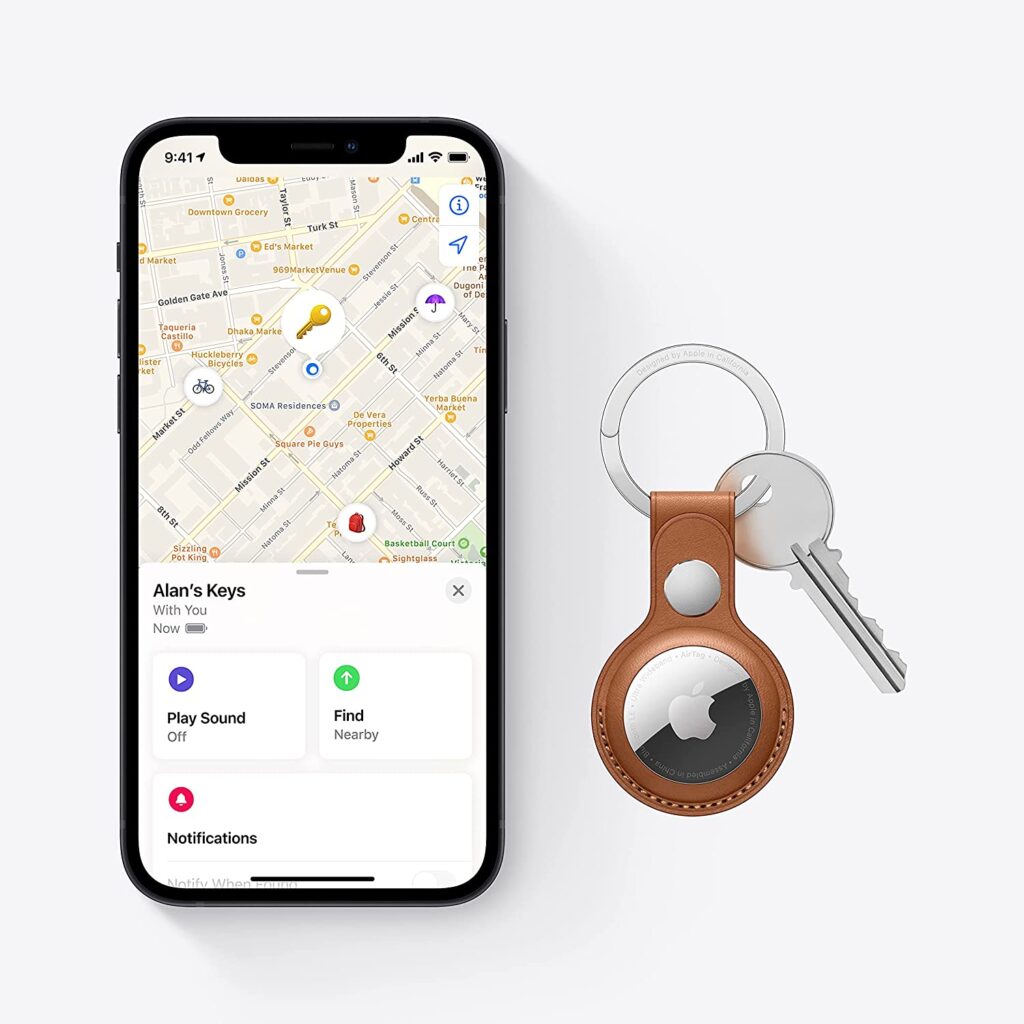 Remember, the tech travel essentials you choose should align with your travel plans and personal preferences.
Happy shopping.
travellerzee
Recommended