This is my list of the top 5 Nigerian Delicacies you should try when you visit. These are staples, and you will find them EVERYWHERE in Nigeria.
What is a delicacy?
A delicacy is usually a rare or expensive food item that is considered highly desirable, sophisticated or peculiarly distinctive, within a given culture. Irrespective of local preferences, such a label is typically pervasive throughout a region.
Whether you're looking to cook more this year, are curious about West African dishes, or simply want a break from your usual weeknight dinner routine, you'll want to read this primer on Nigerian food. From Jollof rice, to pepper soup and even garri, here are the classic Nigerian delicacies every visitor should try.
1. Jollof Rice
Of course it's number one. Jollof Rice is made with tomatoes, onions, scotch bonnets, and chili peppers. There are endless variations on this recipe, but those five ingredients are usual constants.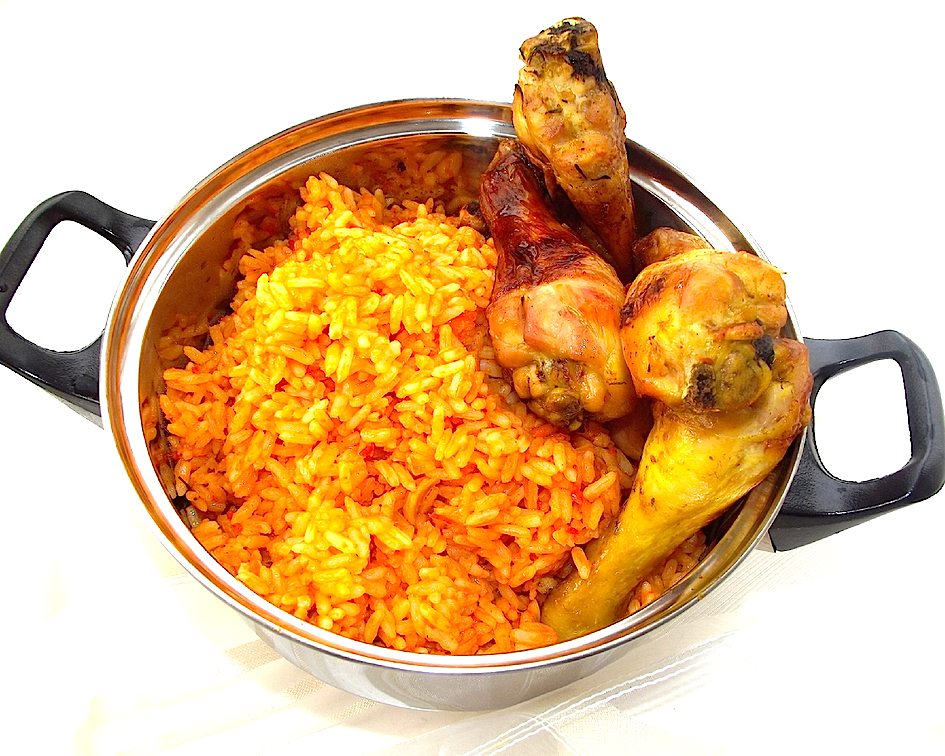 Jollof rice is one of the most common West African dishes eaten in the regions of Nigeria, Ghana, Togo, Senegal, Gambia, Mali, Sierra Leone, Ivory Coast, Cameroun, and Liberia. However, each of these West African countries has their own variation of this meal. It is inexpensive and easy to make yet, delicious.
2. Garri
Garri is undoubtedly the popular staple food eaten in Nigeria. It is consumed in the majority of the households in Nigeria, irrespective of region or ethnicity. Garri is prepared from cassava. The cassava is first harvested, peeled, washed, and ground.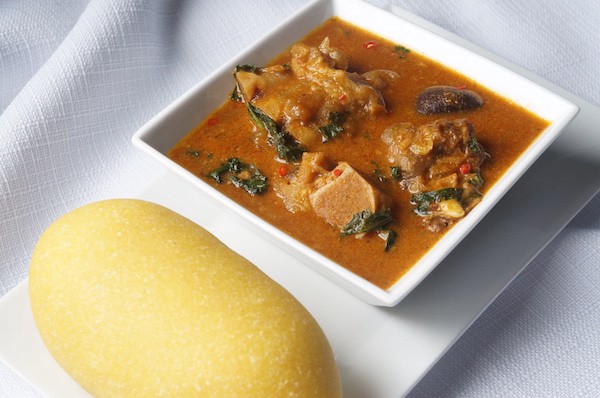 In Nigeria, you can drink it, with sugar or milk, fruits eg. Coconut, Groundnut, Smoked fish, roosted meat and lots more. or just make it as a 'swallow'. Absolutely amazing nigerian delicacy, though some wrongly see it as a poverty prelude, lol, since almost every middle class and low income earning folks had this in their home and drank it, as is. I know I did!
We even have types of garri like Ijebu garri (bitter and delightful to drink), Yellow garri, which is great for making Eba, and well there are other ones too!
If you visit Nigeria, tell them you want to "drink Garri". Depending on your host or companion's background, you should get your wish.
3. Moi Moi
No 3 on our list of Nigerian Delicacies, is moi-moi. It is a traditional Nigerian food made with blended beans and rich spices.It is commonly served in parties, wedding receptions and other occasions. It can also be served alongside Jollof Rice, Fried Rice, Fried Plantain, Custard, Pap etc. It can be eaten alone as a full meal and can be combined with Garri (the drink) or bread.
Traditionally, moin moin is made by steaming a batter of blended beans, in banana or broad leaves, but in recent times all types of containers have been used. Most commonly used containers include tins/cans, foil containers, cellophane/polythene plastic bags.
4. Suya
Suya is from Northern Nigeria. If you're talking Nigerian Delicacies, then this should make the list. Conventionally eaten in the evenings, Suya is made with dried red meat doused with spices and then barbecued on a skewer. Innards such as kidney, liver and tripe are also used. It is also eaten in Sudan, referred to as "Agashe".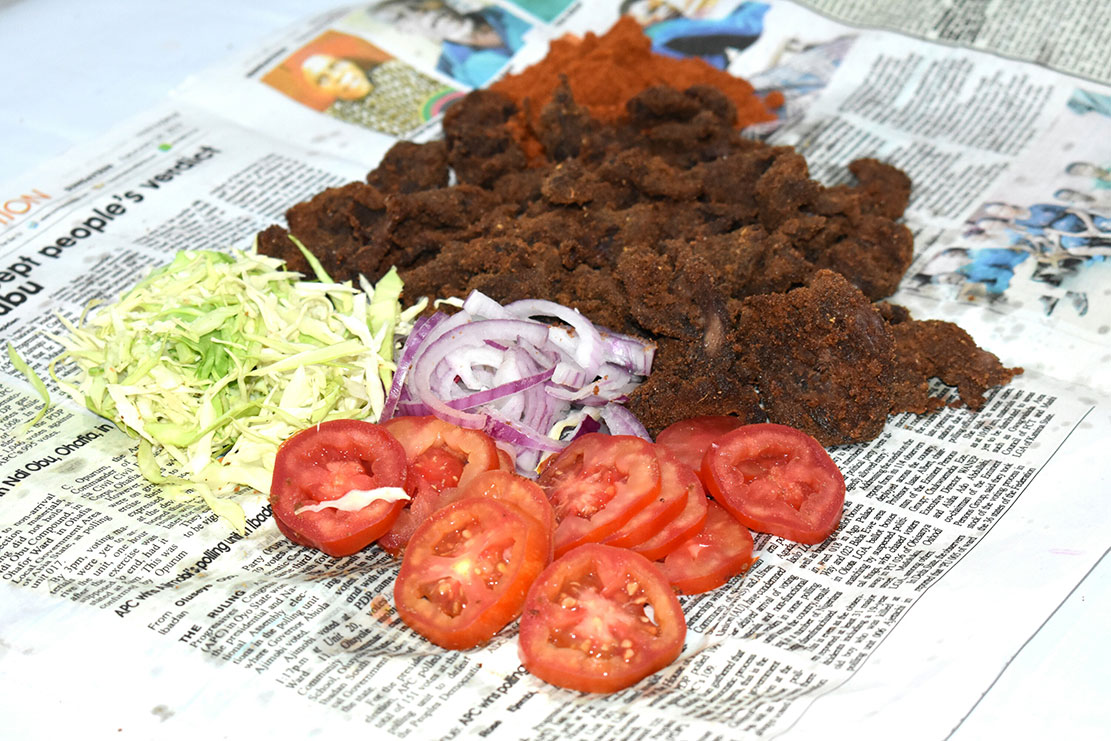 It's a street food that's loved by the city, if you don't have issues with cleanliness, as it's usually served in an old newspaper you have no idea where it's been. Suya goes down well with a chilled can/bottle of beer, or even with Garri. A special kind of spice mix called Yaji is usually added to the meat before grilling.
Unless you have a grill, don't bother trying to make it at home. The beauty is in the fact that it's best enjoyed as street food!
Try it!
5. Pepper Soup
When I say Nigerian Delicacies, I mean it. Not everything makes it to this list, but you see pepper soup, that one is a staple.
Nigerian pepper soup is among the nation's favourite dishes due to its intensely spicy flavour and the variety of meat, fish or chicken that can be used to cook it. The broth is rich, with aromatic spices, pepper, ginger, garlic and onions to give it that unforgettable taste.
It's delicious.
There you have it! This is a list you should bookmark, if you want the best food delicacies that Nigeria has to offer! 🙂
Other Nigerian Delicacies you should also try:
Have fun,
travellerzee.
Related Posts