Here's a list of top shopping malls in Abuja if you're trying to find your way around. In Nigeria, we call them 'supermarkets'.
What is the difference between a Supermarket and a shopping mall?
Malls the place where people go to hang out, shop, eat and just have fun, while supermarkets have their importance as the place the provides food and goods. These two places are related and not related. Malls are huge places that house many stores and activities for people, which can include supermarkets. Malls are traditionally one place where huge supermarkets are also found. On the other hand, supermarkets are not only limited to malls, they can be set up anywhere with a medium to a large space.
– Source
Top Shopping Malls in Abuja
Based on that definition above, you can see that Abuja has only a handful. So what are the top shopping malls in Abuja? Let's find out.
1. Sahad Stores
Time: 9am – 9pm, Mondays to Sundays, except Muslim holidays.
Location: Central Business District, 786 Tafawa Balewa Way, and Plot 1072 Uke Street off Ahmadu bello way Garki 11 Abuja.
You cannot mention a mall in Abuja and not mention Sahad. 5 storeys, attentive staff and all you can buy at very reasonable rates. You can literally buy ANYTHING – from electronics to household items. Definitely one of the top shopping malls in Abuja, in my opinion. They also sublet to other users, but the main stuff inside Sahad belongs to Sahad. They have taken customer service to the next level by providing home delivery services to their clients.
2. Ceddi Plaza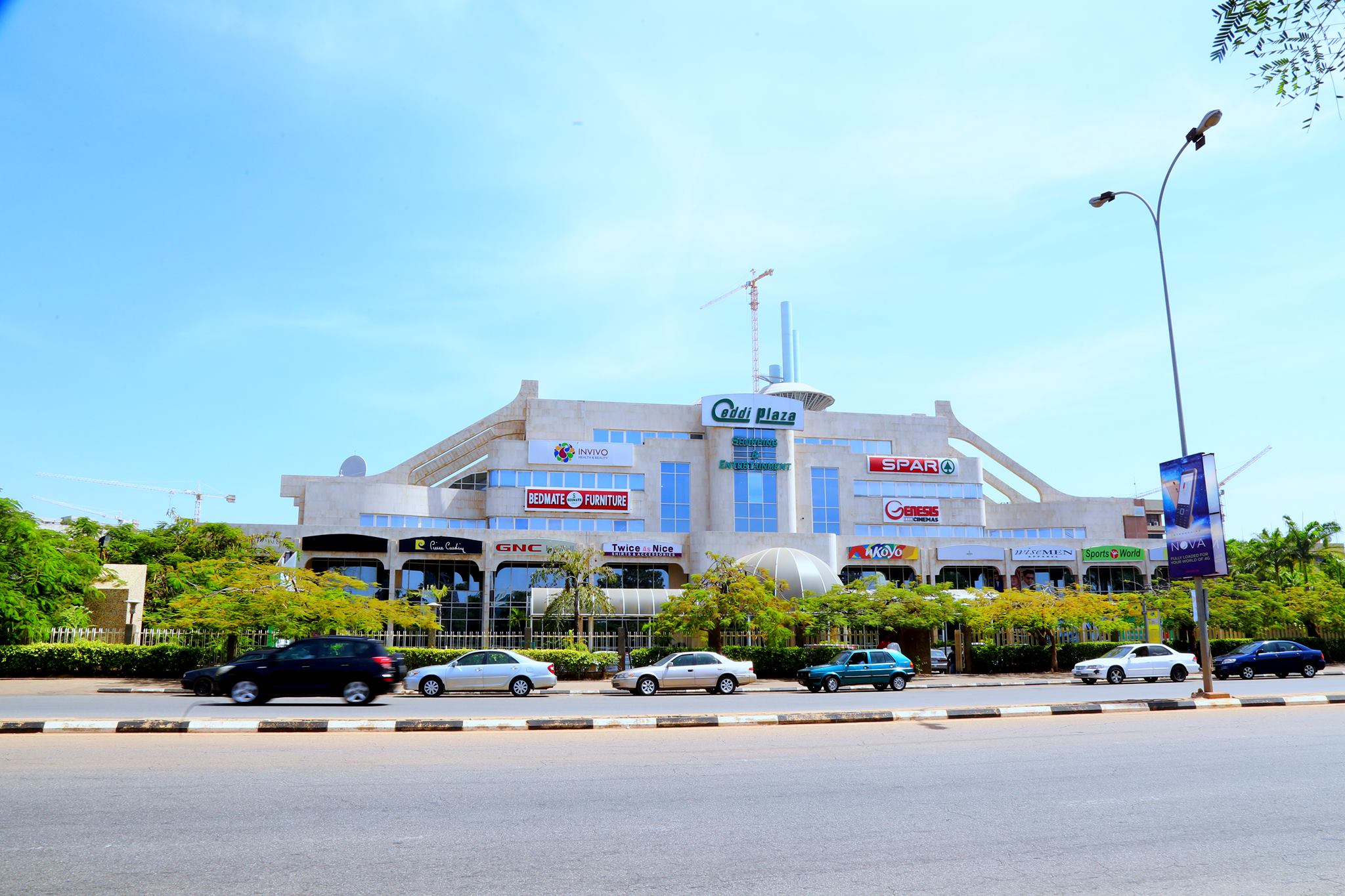 Location: Ceddi Plaza, Abuja, Abuja, Federal Capital Territory.
Time: 9am – 8pm, Mondays to Sundays.
Ceddi Plaza is located literally in the center of the city. It is an ultra-modern shopping mall with 55 specialty shops, offices and service providers consisting of 1 movie theater, Simcard service center, wine shop and even a dope restaurant. There are other interesting things that happen in Ceddi Plaza, you just have to go find out why it is one of the top shopping malls in Abuja. Opened officially in November 2005, Ceddi Plaza is celebrated as the premier centre for shopping and entertainment.
3. Dunes Center, Maitama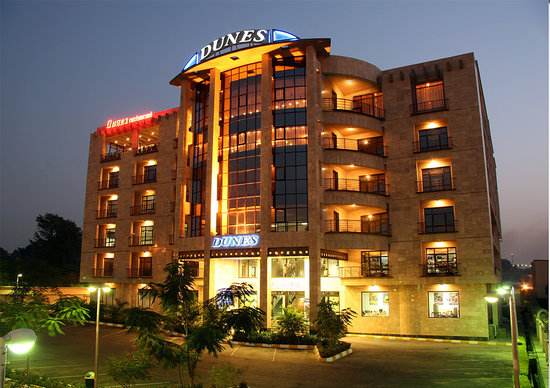 Location: N44 Aguiyi Ironsi St, Maitama 900271, Abuja, Nigeria
Time: 9am – 10pm Mondays to Saturday. 11am – 10pm, Sundays.
Nicknamed Abuja's "high end hub" on Trip Advisor, Dunes Center is classy, stylish and cool, but not for the everyday 'shoprite' shopper.
If you are ever in Abuja and you need a mini city inside Abuja to hide, then The Dunes Centre is the place. It's a Mall where you can basically get everything you want. From shopping the best suit to wear, dinner afterwards and a place to sleep at their tastily furnished serviced apartments.
Is Dunes Center one of the top shopping malls in Abuja? Definitely.
4. Shoprite
Location: Inside every major mall in the FCT
Time: Mall times, but usually 9 am.
Shoprite is more like a mega supermarket like found all over the city. What makes them standout is the fact that they can be found in almost every major shopping mall, owning the space.
It's a place where you can get all your shopping done under one roof and still have something to eat.
5. Jabi Lake Mall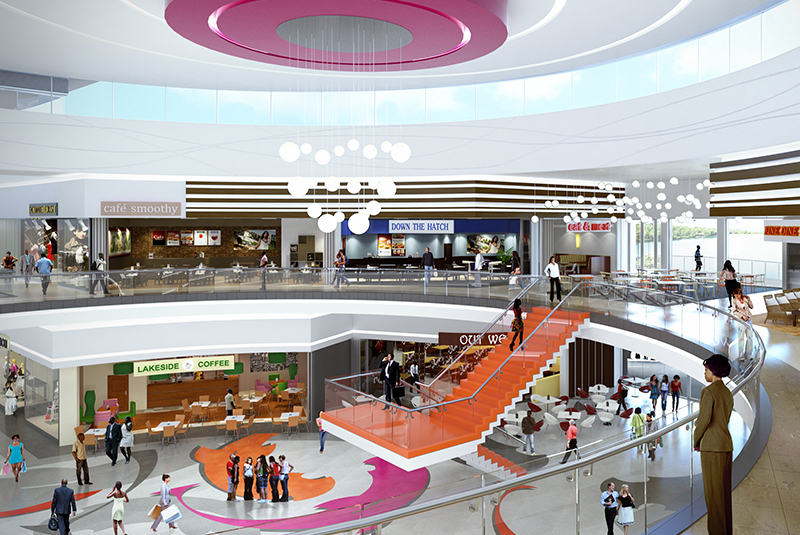 Location: Cadastral Zone BO4, Bala Sokoto Way, Jabi, Abuja, Nigeria
Time: 9am – 8pm, Mondays to Sundays.
If we're being honest, Jabi lake mall is not only one of the top shopping malls in Abuja, it is the ONLY shopping mall in the city due to its immense size. The rest are peanuts compared to the enormity that is Jabi mall.
Jabi Lake Mall is an Abuja landmark on the Lake side of Jabi and renowned for its vast selection of over 120 stores. Beyond shopping, the elegant mall also houses a number of restaurants and entertainment options, including a Cinema.
You can literally buy everything there.
Honorable mentions,
(Supermarkets, not as big as malls, but noteworthy). Also, they belong to 1 owner, with no mini shops within.
1. H-Medix:
These guys are everywhere in the city of Abuja. Shop your everyday needs, and also check out their pharmacy while you're at it. They are not a mall, but maybe have close to 30 branches alone. Resourceful.
2. 4u Supermarket Wuse 2
General grocery and household needs.
3. Grandsquare
Bread bestseller. If you try grandsquare bread, you won't go back. They are located in the smack center of the city.
4. Exclusive Stores
Exclusive Store is a megamart that sells a diverse range of quality products at reasonable prices, providing a one-stop spot for all your shopping needs in a conducive environment. It is located at Plot 1201, Adetokunbo Ademola Crescent, Wuse, Abuja, Nigeria.
5. Park n Shop
They sell IT & Electronics called 'bits & Bytes' and several other brands.  They build most of their business around retail. It's beside Banex, wuse 2. Check them out.
Hope this helps.
travellerzee.
Recommended reading