Make your travelling easier by downloading these apps to your iPhone or Android. Here are my top ten cool, free travel apps in 2019. (Now 2023!)
1. Google Travel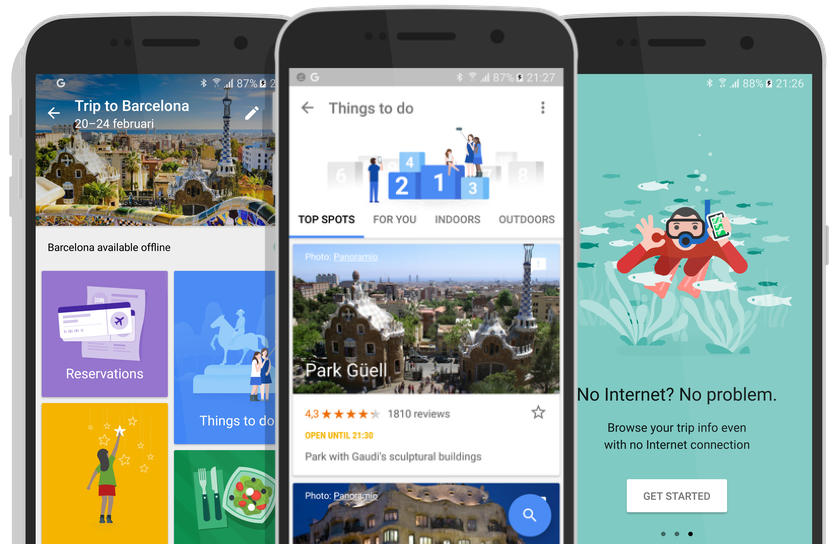 Google Trips makes it easier than ever to plan and organize your trips. It automatically maps out a half day or a full day with suggestions for things to see and do. This app is especially nice if you're a complete newbie in that town and need help. It takes away the middle man. lol. Don't like what you see? Tap the "magic wand" to see more nearby sights. Each tap of the wand gives you a fresh set of nearby attractions.
Update: Google Trips was shut down on August 5th, 2019 and replaced by the new Google Travel web app, which also includes Google Flights and Google Hotel Search.
2. Trip Advisor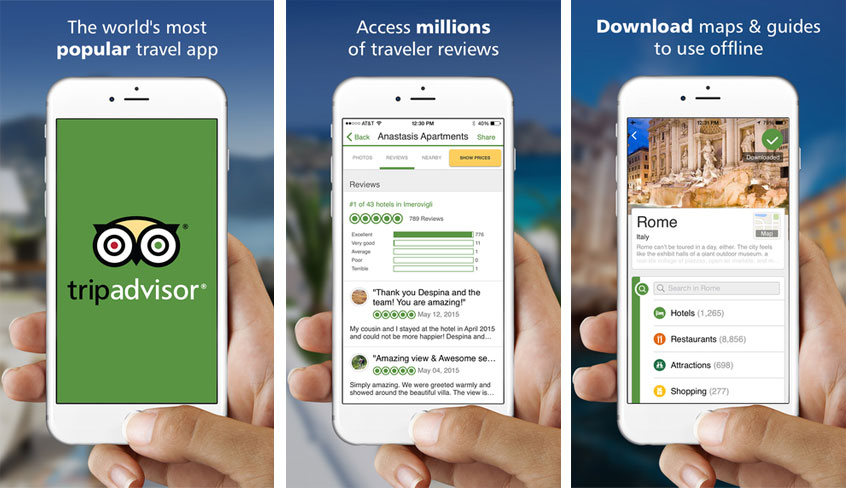 This app is my lifesaver. It's like one of the best Travel Apps in 2023. Like literally. I use it for everything when I'm not in the country. Trip Advisor app, like the website, is designed to provide a quick way to get information about a range of destinations around the world. Like say for example, I need to find out the nearest eatery or hangout, all I need to do is check the app. In the same vein, if i want to know how good or bad a particular place is, then I check it on trip advisor. Their reviews are second to none.
3. Skyscanner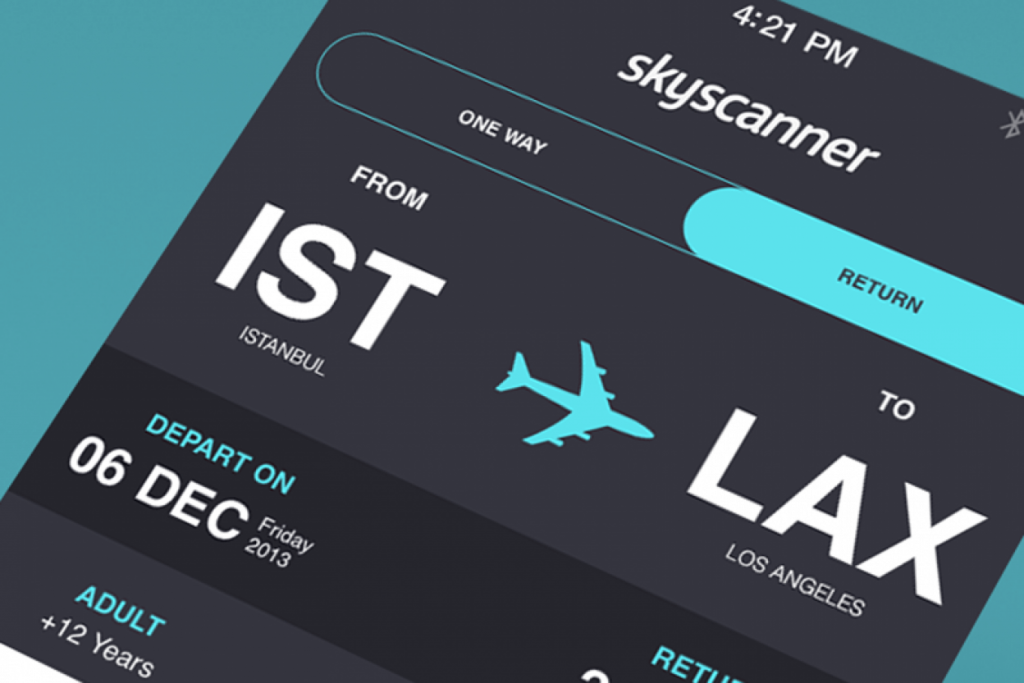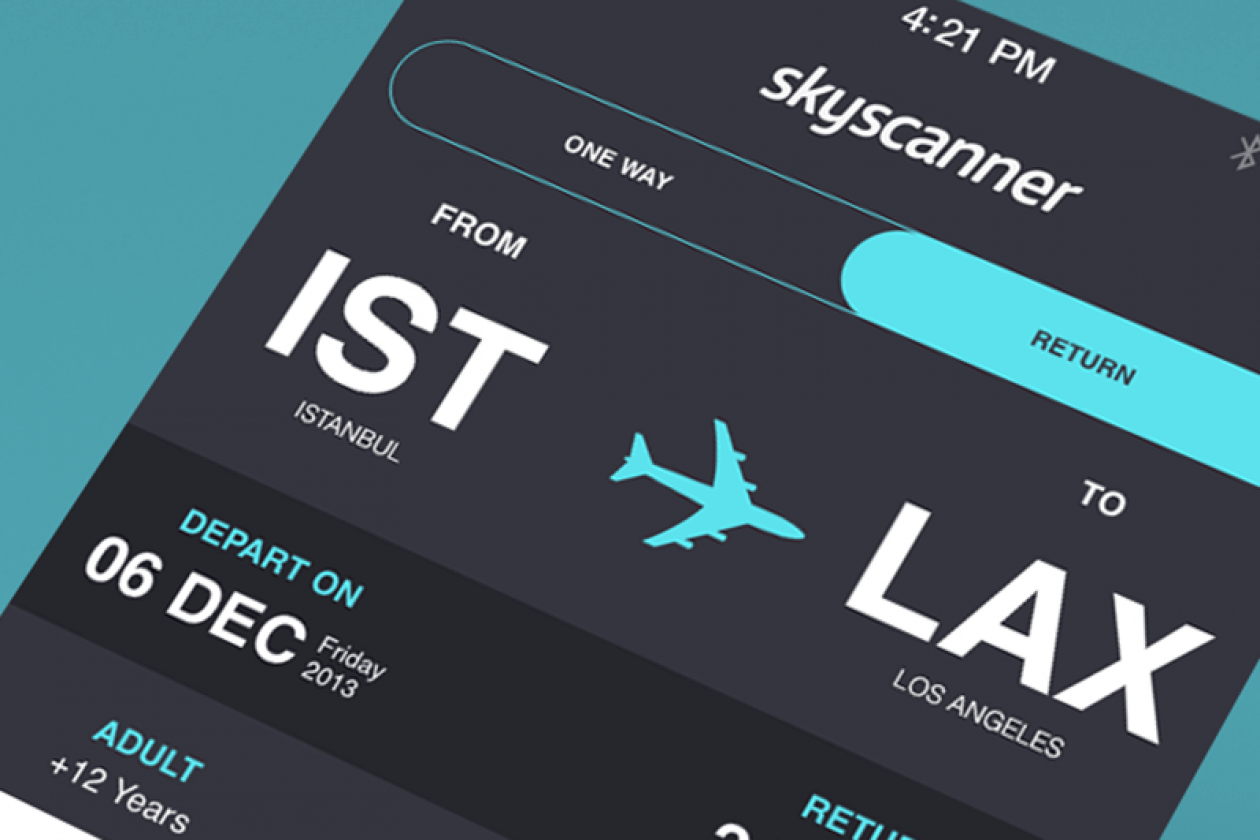 Very useful app for scanning cheap flights for your next trip. Using Skyscanner, you can search flights from hundreds of airlines around the world to find the cheapest and best ones. You can also use it to book hotels and cars. It's free too.
Tip: Make sure to use the 'Top Offers' section to browse awesome deals from budget airlines and Price Alerts for when prices change. You can also use this holiday app to compare hotels and car hire.
View their USP below:
Search cheap flights, hotels, trains and car hire all in one place with our travel app. We've made finding holiday deals even easier with new features meaning you can book travel hassle-free. Plus, there are no booking fees or hidden charges, just the best price.
Fun fact: Skyscanner is used by over 60million people a month! See here
Not bad!
4. Tripcase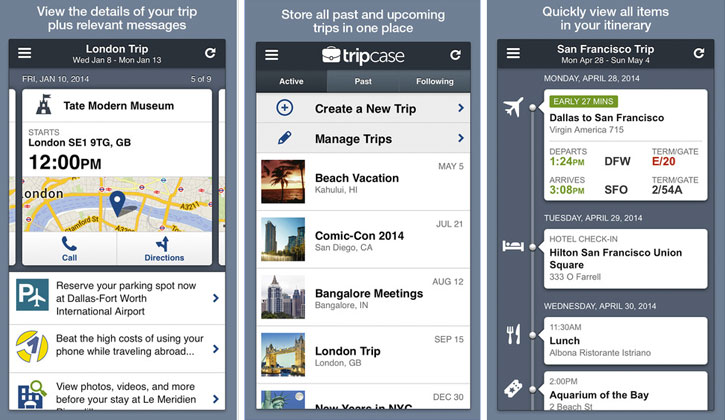 TripCase lets you manage flight itineraries, hotel bookings, and rental car reservations in one app.
I like Tripcase.
In addition to hotel reservations, flights and other transport, you can also add details of trips you plan to make, attractions you've booked and restaurants you'd like to eat at. Sharing the itinerary with others who're coming on your trip with you, or even with those you're leaving behind at home, can come in useful to keep everyone in the loop.
5. Google Translate
Most likely there's a local language in the country you're visiting, right? There's also a chance you're not with your local guide, right? Then that's where Google Translate comes in. This app has been since forever, and is still very relevant.
Even more useful, particularly for menu reading, is the auto-translate option via your smartphone's camera. Turn it on and hold your phone up to a foreign language sign, and the app translates each individual word for a quick and easy rough translation.
6. XE Currency Converter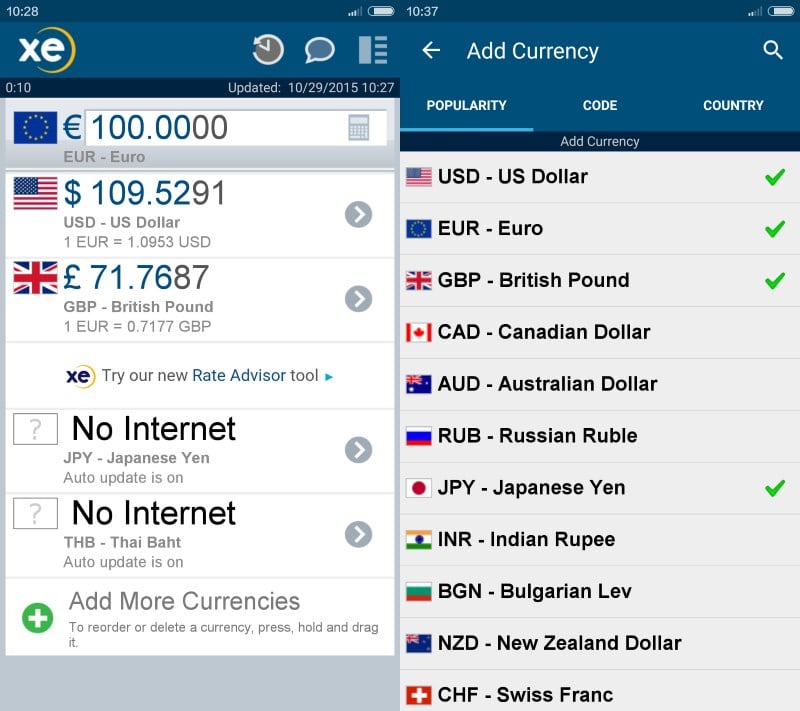 As useful as they come, this is one of my best travel apps in 2019. Especially if you're as conscious about money as you should be. Calculate live currency and foreign exchange rates with this free currency converter. Need to calculate currencies on-the-go? With the XE Currency App, you can access live exchange rates, view historical charts, and calculate prices on your smartphone or tablet. With over 65 million downloads worldwide, this FREE app is available for iPhone, iPad, Android, BlackBerry, and Windows devices.
7. City Mapper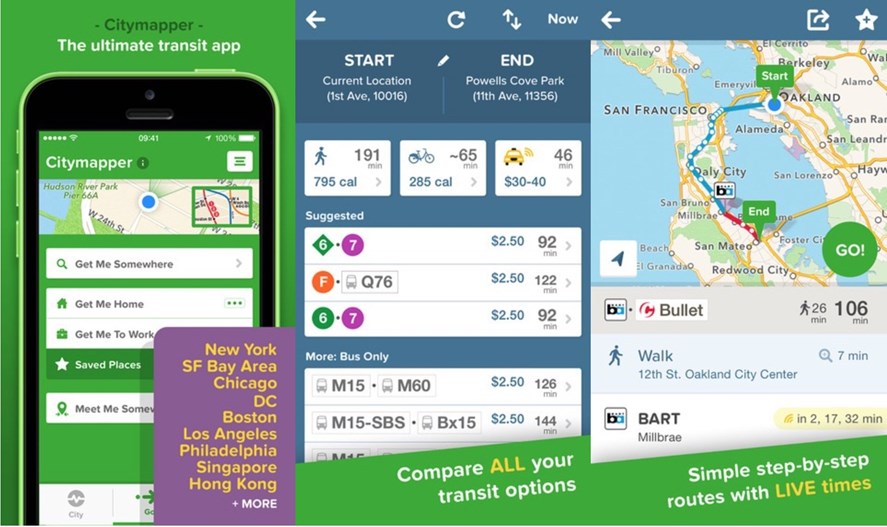 Citymapper makes it as number 7 on our best travel apps in this list. It is an excellent app for navigating public transport and walking directions. Just make sure you have access to the internet, because this doesn't save offline like Google Trips. It integrates data for all urban modes of transport, from walking and cycling to driving, with an emphasis on public transport. It operates by free mobile app and a desktop website, in competition with Google Maps.
8. Airbnb App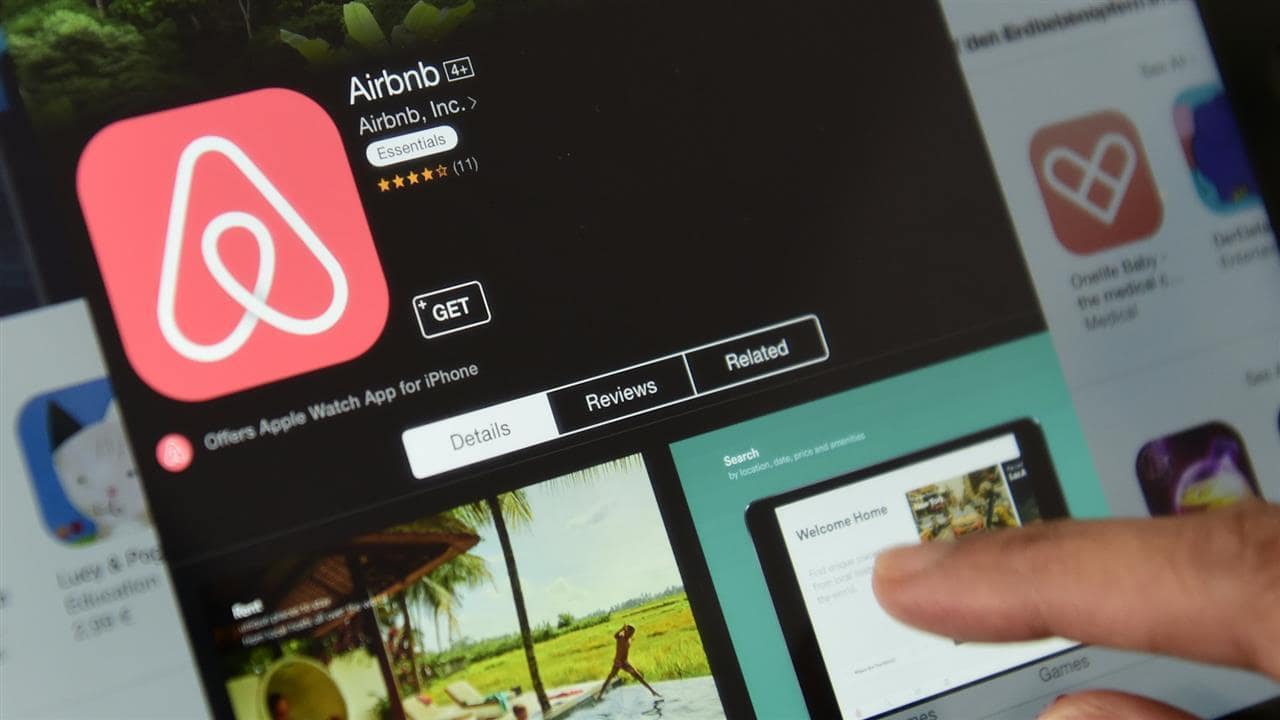 If  you don't know what Airbnb is, sorry I can't help you. I rarely do hotels, I love apartments. And when you use Airbnb, they are cheaper than hotels. It is for this reason this unique app makes it into our number 8 of our best travel apps.
There are horror stories though, so I'd advice you to be careful when you choose to stay in someone's home.
Airbnb is an online community marketplace that connects people looking to rent their homes with people who are looking for accommodations. The beauty of Airbnb isn't just homes though; you can plan experiences, adventures and even pay – all within the app. My last trip to Nairobi I stayed at an Airbnb and I had no regrets!
9. Hopper
I only just heard of this app, like for real.
Hopper predicts prices and helps you book your flights and hotels at the right time, saving you up to 40%.

Many websites and apps first ask you your airports, then your travel dates; Hopper instead asks you the airports, then immediately returns a calendar that is color-coded by price.
10. FLIO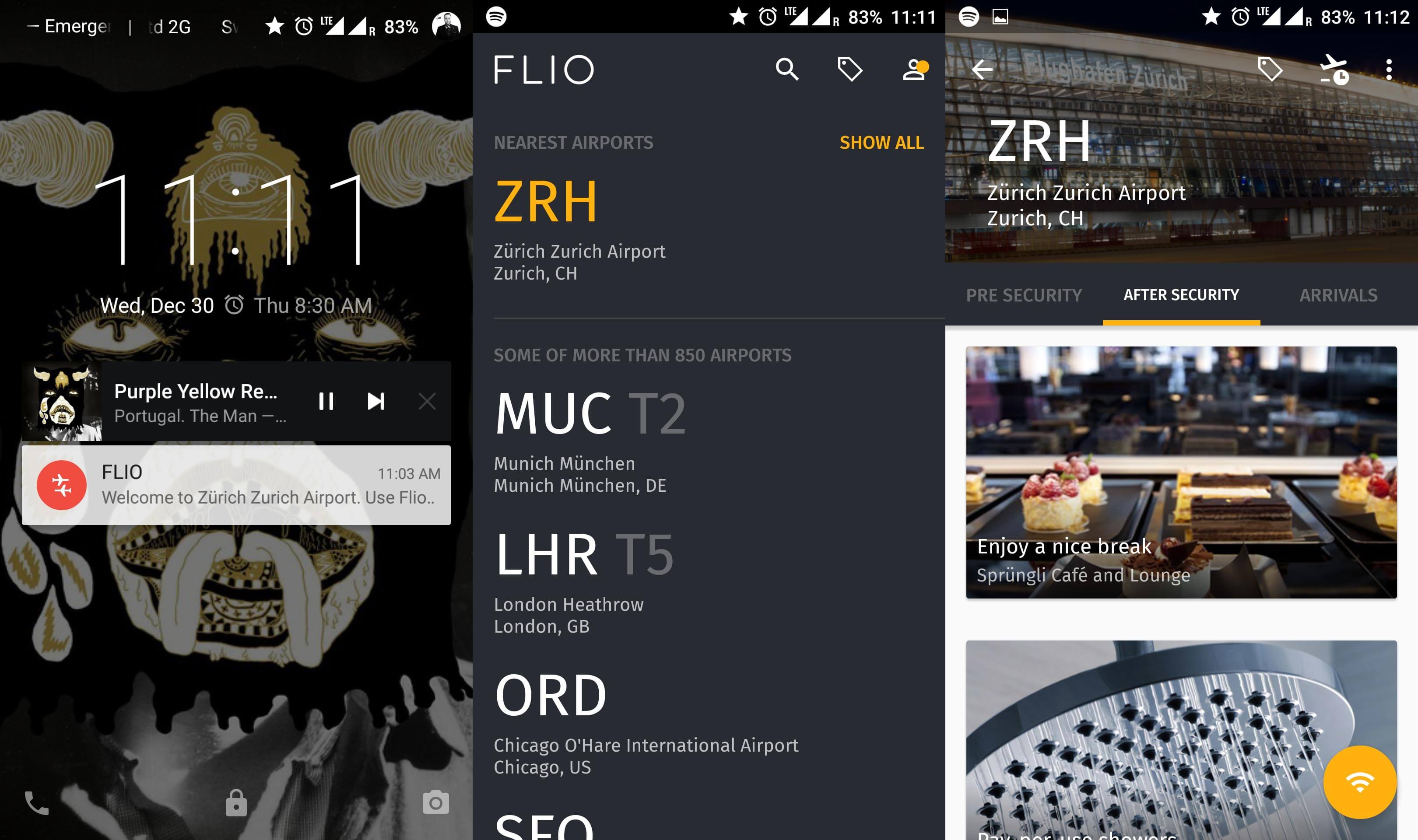 I bet you've never heard of this one. I haven't either. Well..that is why it's now on this list of best travel apps in 2023.
The FLIO app aims to make the airport experience easier and cheaper, in a few different ways. The most interesting way is taking the pain out of connecting to Wi-fi – rather than tracking down the official network and having to enter a bunch of personal information every time, the app connects and does it all for you in over 350 airports. I would advise you use a VPN before connecting to airport internet though.
FLIO also gives discounts on food, drinks, and other airport amenities offers tips on everything from the fastest way to get into town to where the least-crowded bathrooms are and provides live information on arrivals, departures, and gates in 900+ airports.​  View Source
11. Lounge Buddy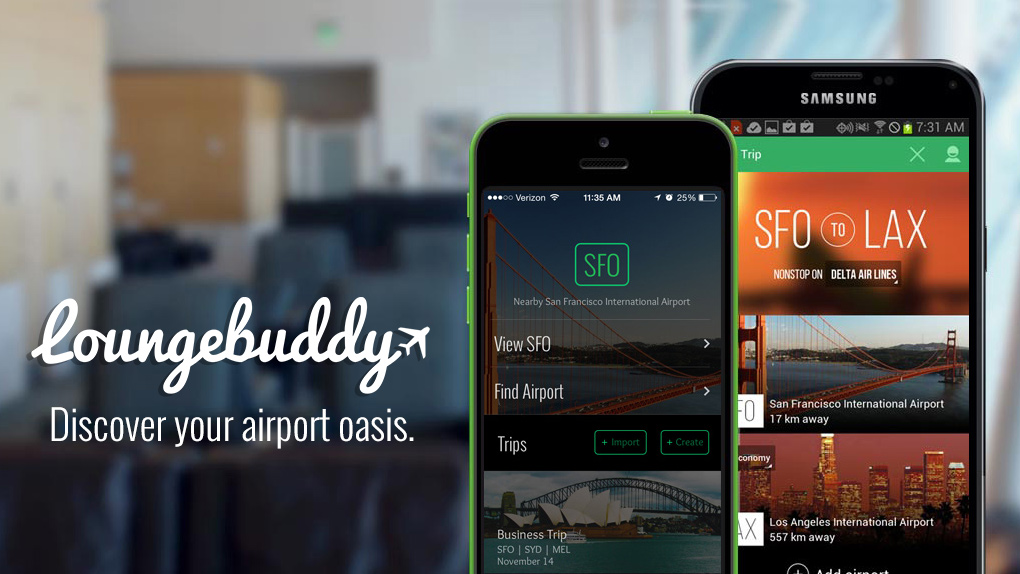 Yes, we said 10 apps, but you'll like this final listing of our best travel apps.
If you have flown on hundreds of budget flights with long layovers, expensive Wi-Fi and more, you will know that the only places that offer any respite are the lounges — but travellers usually need to have status or pay for access to enjoy them.
LoungeBuddy takes the pain out of the process. After entering your credit card, airline status, and lounge memberships, the app tells you which lounges you can access at any given airport. It makes even the longest layover tolerable so you can relax and enjoy your travels. And if you don't have status, you can book lounge access directly through the app. It's easy to use, and free to download.
Is LoungeBuddy worth it? LoungeBuddy day passes can be extremely valuable for travelers who don't travel frequently enough to utilize expensive memberships or earn airline elite status. – USA TODAY
Honorable mentions include TripIt, Google Maps, Uber, Lyft, AccuWeather, Kayak and Gateguru. Maybe I oughta do another list!
Good luck travelling!
Recommended Reading: