How valuable is the Nigerian passport? Have you ever wondered if we can even travel to another country without even needing a visa? Well, there's hope. Here's my list of countries Nigerians don't need a visa to visit.
Honestly I never even knew this until I stumbled upon a blog by a friend listing these out.
Mauritius is Visa Free for 90 Days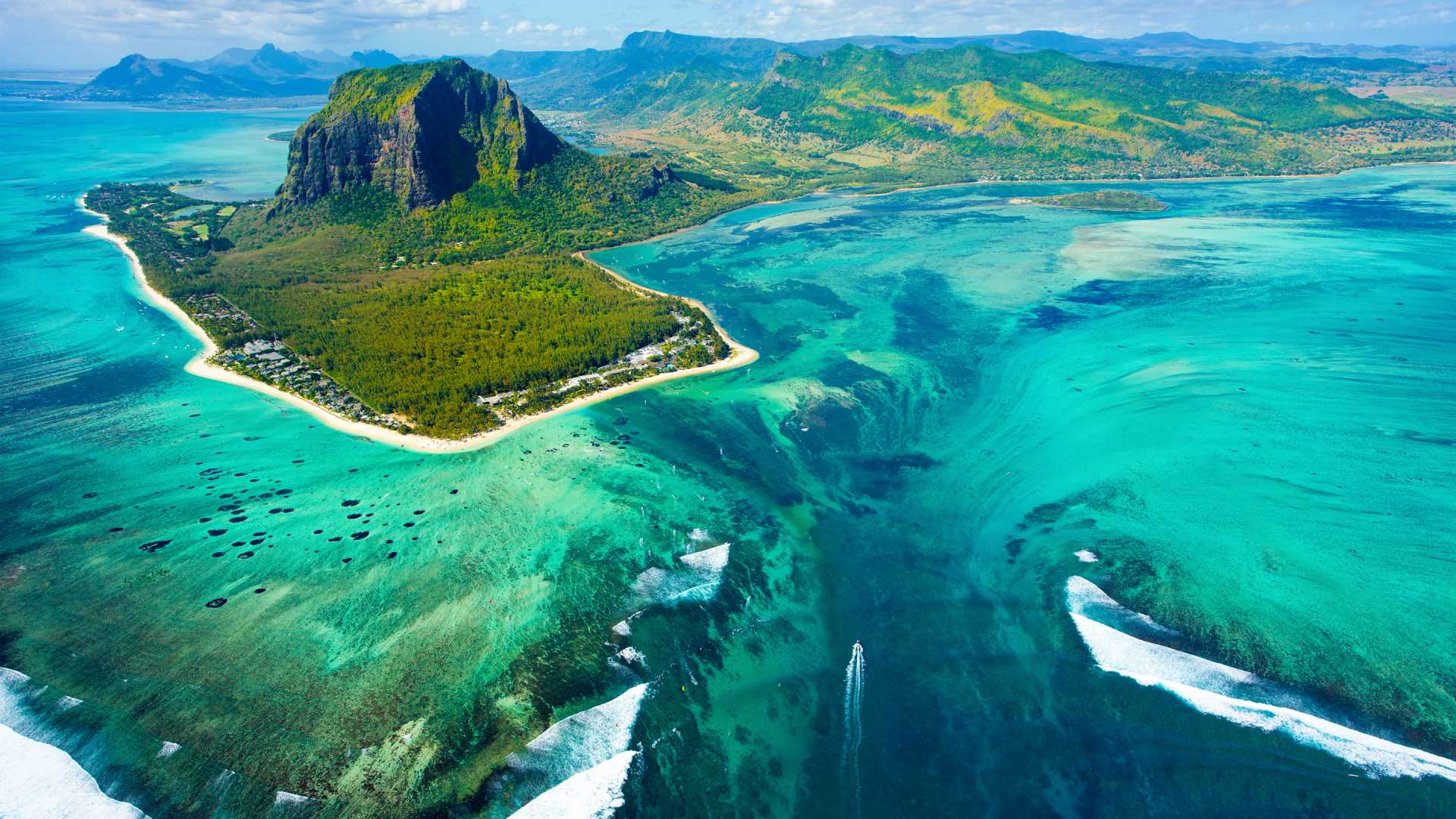 Mauritius is one of Africa's great destinations, located in the middle of the Indian Ocean, and is known for its beaches, lagoons and reefs. I'd give everything to go here. Who knows? The population of almost 1.3 million is 68 percent Indian, but also comprises Creole, Chinese, French, plus a smattering of English and South Africans.
Mark Twain once wrote that 'Mauritius was made first and then heaven, heaven being copied after Mauritius'. – Lonely Planet
Other Info
The Capital: Port Louis.
The Currency: Mauritian rupee (1MR = NGN10.89)
The Gambia Visa Free for 90 Days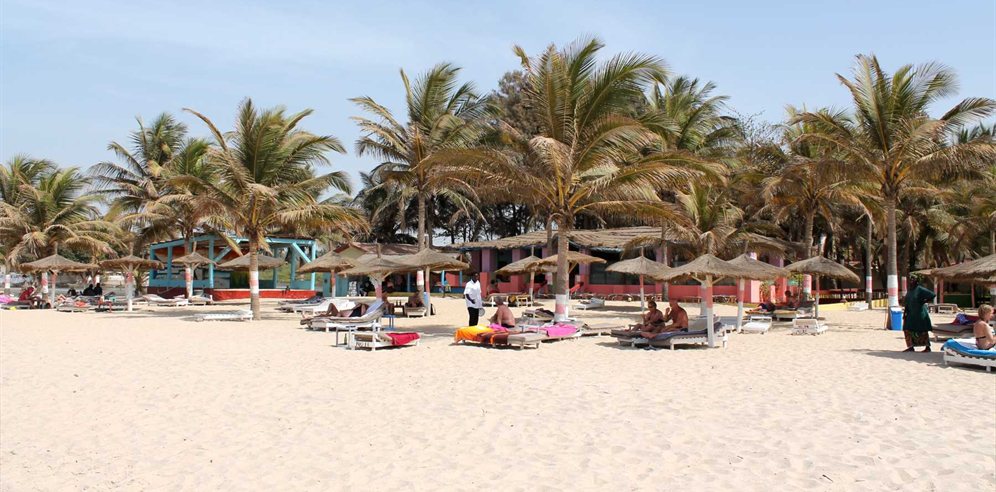 The Gambia is in West Africa, and is the perfect place to go as Nigerians don't need a visa. One of the main reasons to visit is that you'd love it's Chimp center. The Chimpanzee Rehabilitation Centre is Africa's longest-running chimp project and is now home to more than 100 chimps. If you're interested in art, check out the the villages around the Ballabu Wildlife Conservation Area as they have been set up to conserve the natural and cultural beauty of the area.
Other Info
The Capital: Banjul
The Currency: Gambian dalasi (1GD = 7.30NGN)
Kenya is Visa on Arrival for up to 90 Days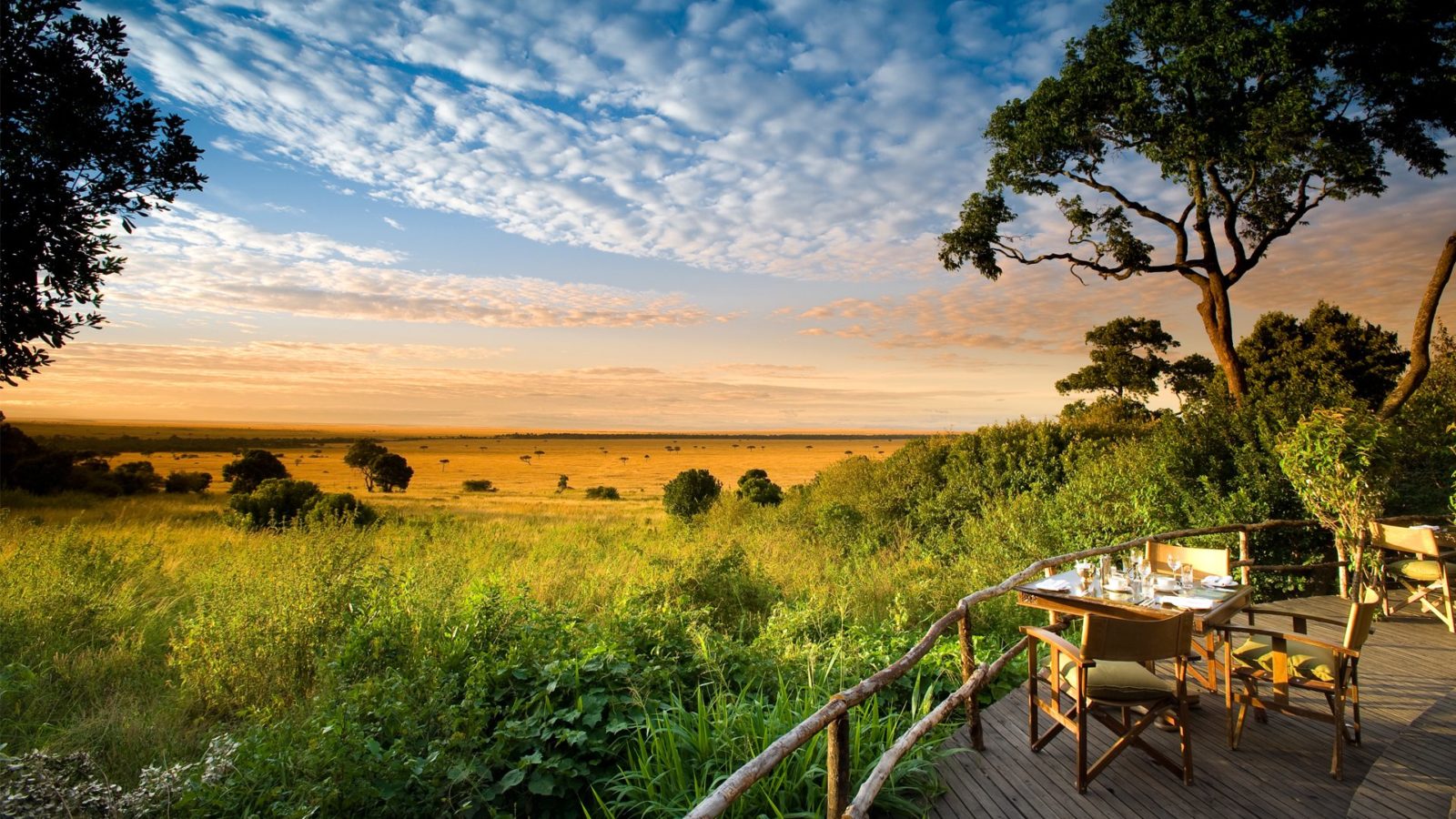 Kenya! I have a soft spot for this special East African country with its coastline on the Indian Ocean. It's also home to wildlife like lions, elephants and rhinos, and Nairobi, the capital, has the best rock music scene in the entire Africa. I should know! You can never go wrong when you visit this country, all you need is a good map, friends, and a wild heart.
Other Info
The Capital: Nairobi
The Currency: Kenyan shilling (1KSH = 3.61NGN)
Sri Lanka is Visa on Arrival for up to 30 Days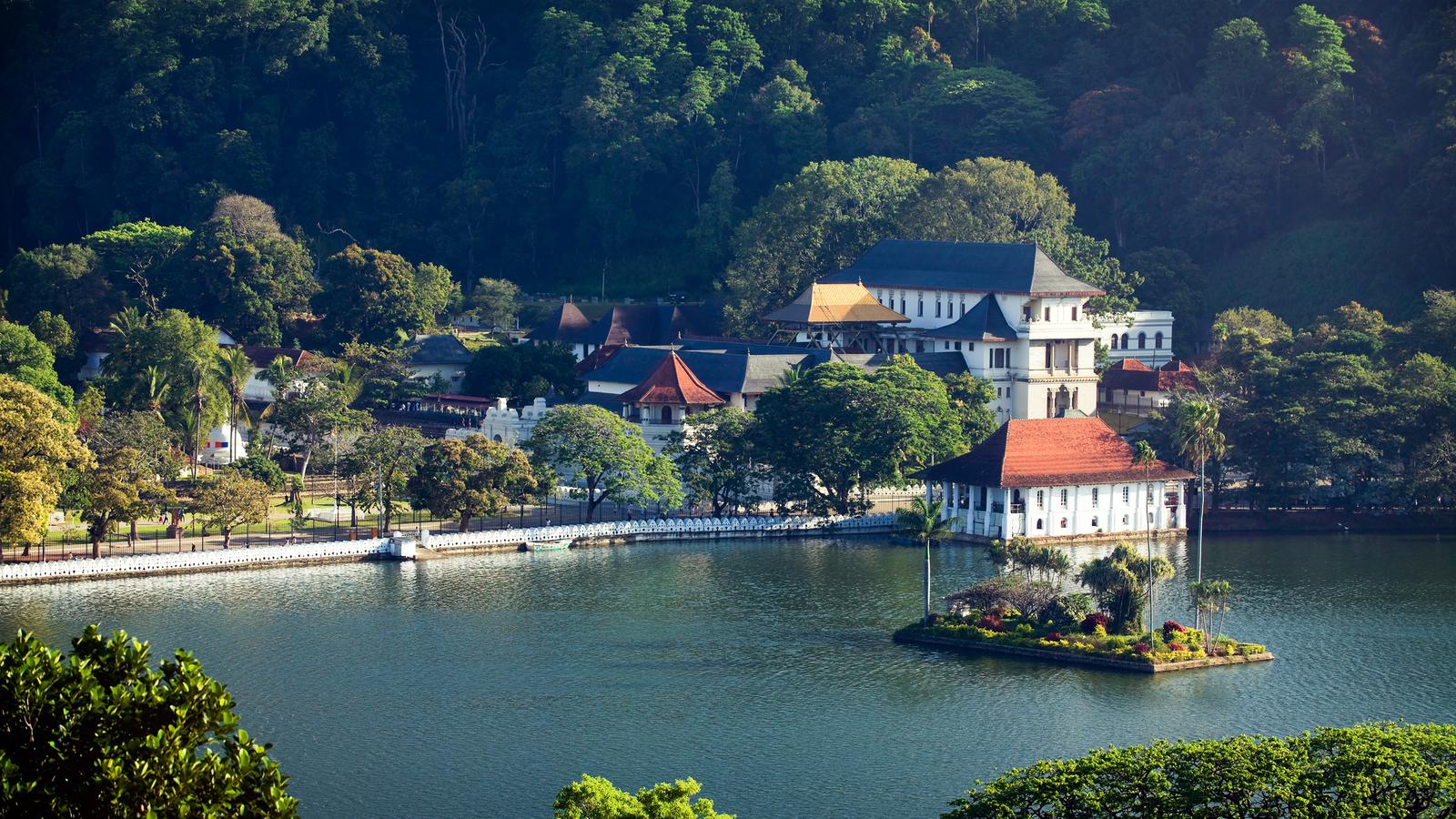 Sri Lanka (formerly Ceylon) is in Southern Asia, and is an island nation south of India in the Indian Ocean. I always used to think it was in India, not Asia. Anyways, I digress. Nigerians don't need a visa to visit this amazing country known for the wildlife and temples. It's best to note that If you're heading to the west and south coasts and hill country, December to March is the best time to visit Sri Lanka. If you plan on seeing the east coast, you'll get the best weather from April/May to September.
Other Info:
More than one Capital: Colombo, Sri Jayawardenepura Kotte
The Currency: Sri Lankan rupee (1SLR = 2.01NGN)
Maldives is Visa on Arrival for up to 90 Days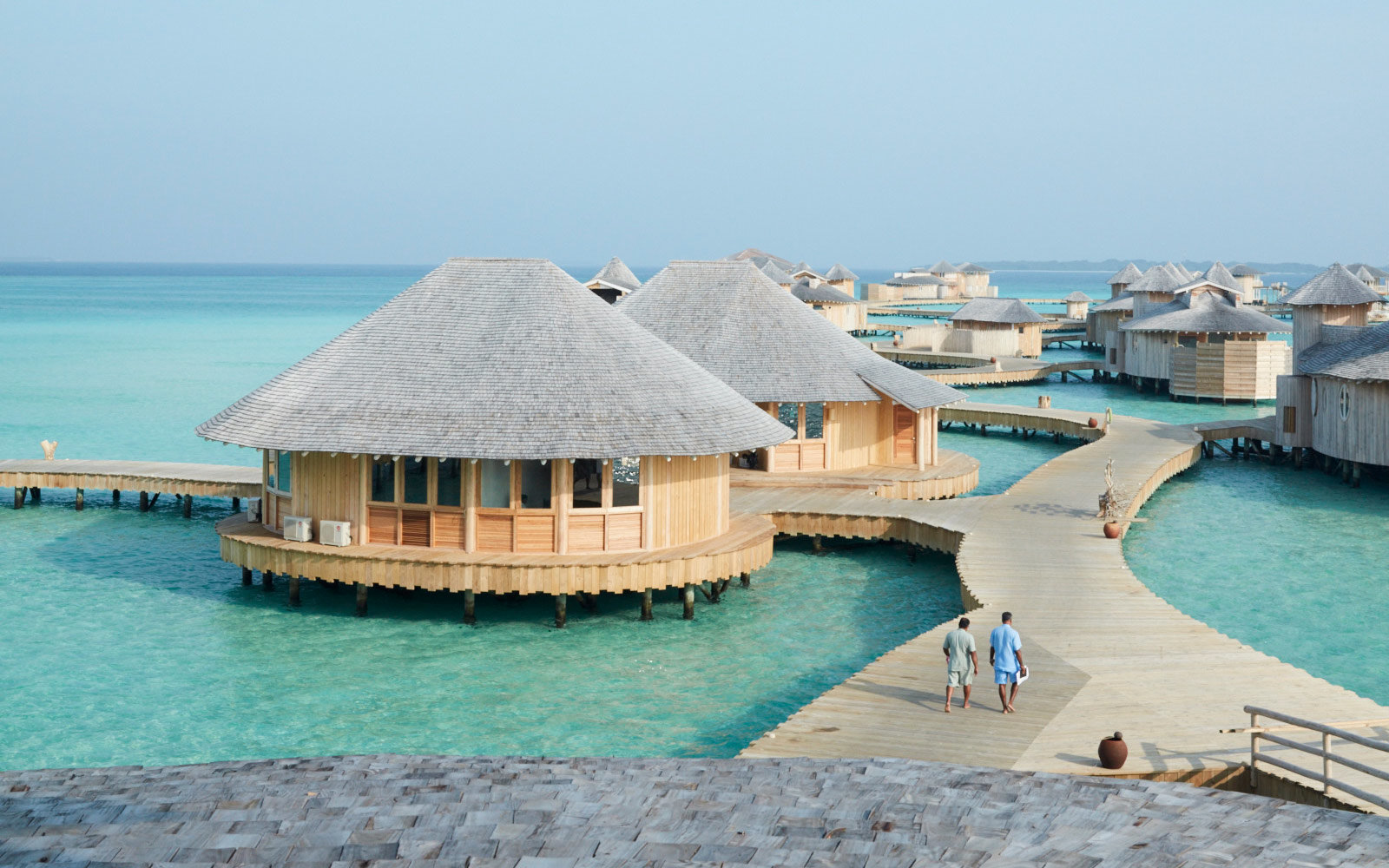 The Maldives is beautiful. Let me repeat, the Maldives is beautiful!
I hear they have a lot of sharks though not too dangerous. Another fun fact is that in 30 years the Maldives will be completely submerged, according to Los Angeles Times: "The Earth is currently undergoing a climate change of historic proportion, with sea levels rising noticeably from the melting of glaciers and icebergs. If the trend continues, the Maldives will be completely submerged in 30 years. One should start planning soon as the Maldives is disappearing under the ocean."
Nothing to fear though, as this insanely beautiful tropical nation in the Indian Ocean is here for is to enjoy for now. One thing its known for are its beaches, blue lagoons and extensive reefs.
Other Info
The Capital: Malé
The Currency: Maldivian Rufiyaa (1 MR = 23.41NGN)
Vanuatu is Visa Free for 30 Days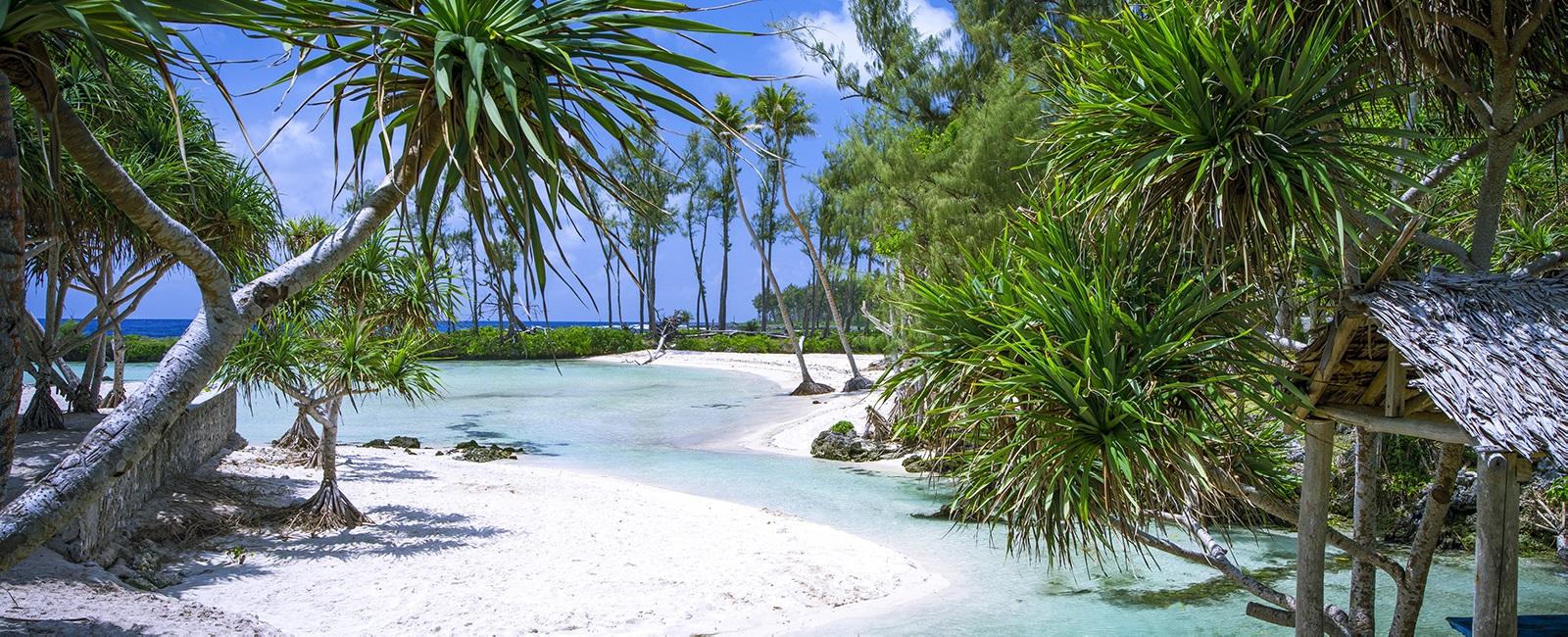 Nigerians don't need a visa to Vanuatu though honestly I can tell you that I've never ever ever heard about it until this research. Vanuatu is a South Pacific Ocean nation made up of roughly 80 islands that stretch 1,300 kilometers and is apparently quite beautiful. Their official languages are Bislama, English, French and they are quite friendly too, i hear.
There are 3 main tourist destinations within the Vanuatu island chain—the islands of Efate, Espiritu Santo (commonly just "Santo") and Tanna. Vanuatu lies to the east of Australia, northeast of New Caledonia and west of Fiji.  So you know it's farrrrr. You'll love it though!
Other Info
The Capital: Port Vila
The Currency: Vanuatu Vatu (1VUV = NGN3.68)
Barbados is Visa Free for 6 Months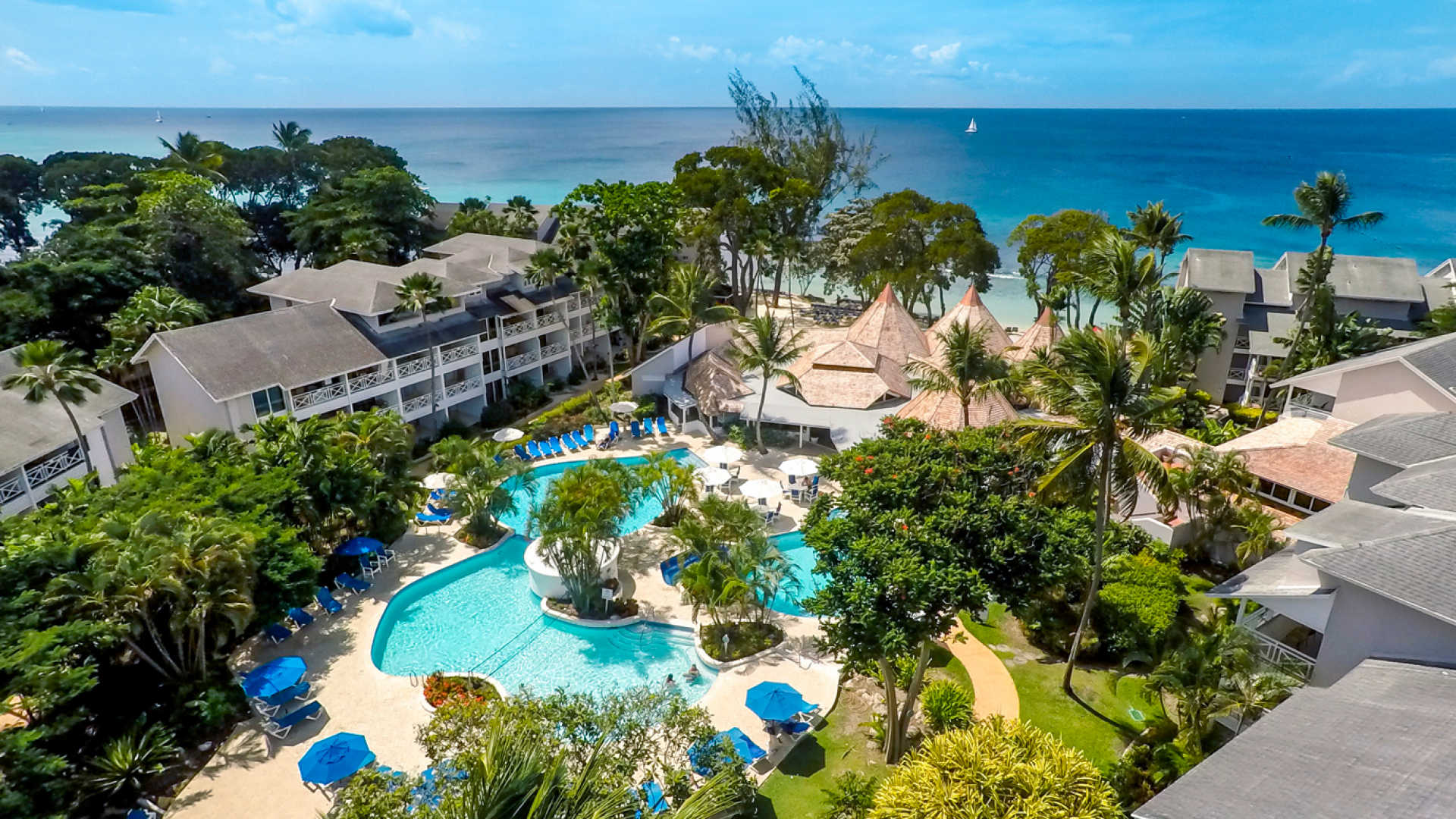 Nigerians don't need a visa to visit Barbados!
Barbados is an eastern Caribbean island and an independent British Commonwealth nation and has great beaches, fine rum, beautiful resorts, excellent dining, and a very active nightlife. I'm still wary though, no thanks to the 2010 Hurricane Tomas.  But that aside, this is one country i'll definitely hit as soon as I'm financially buoyed up. lol.
Click here to see the top 10 beaches in Barbados.
Other Info
The Capital: Bridgetown
The Currency: Barbadian dollar (1BD=N180.71NGN)
Iran is Visa on Arrival for up to 15 Days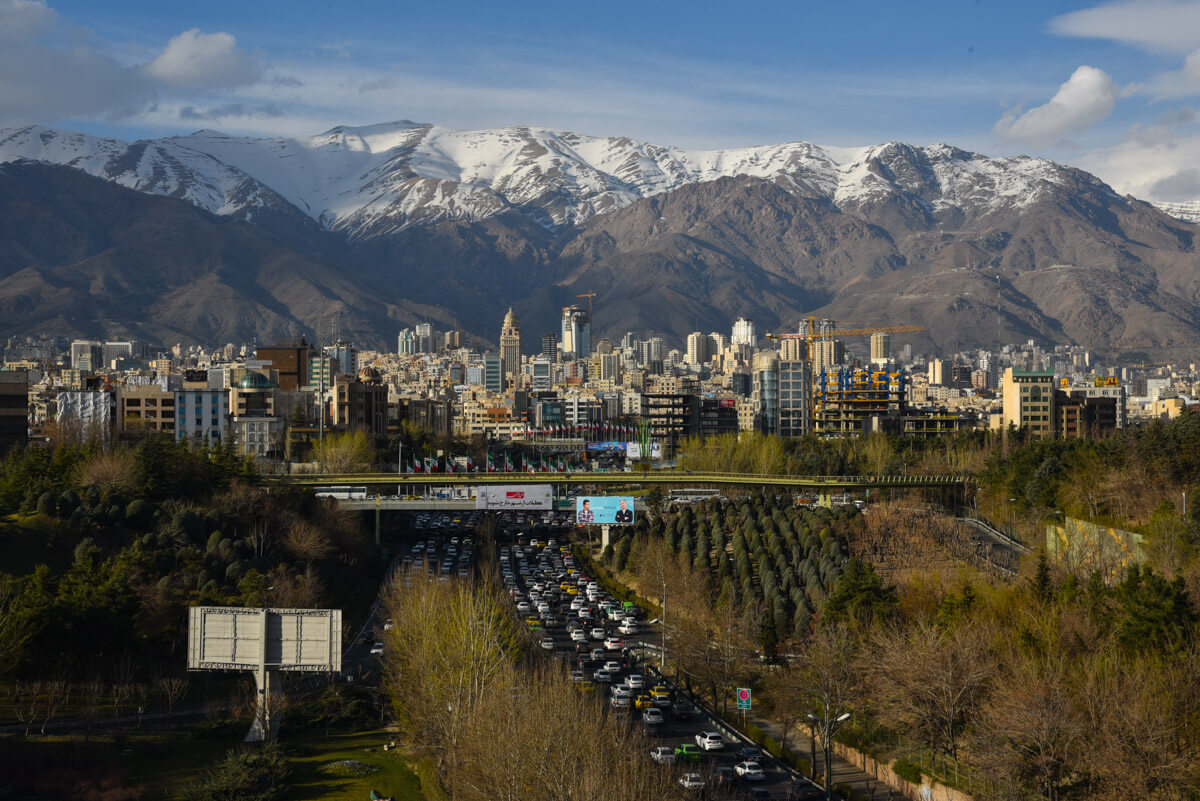 Iran, also called Persia and officially known as the Islamic Republic of Iran, is a country in Western Asia.
Though this may seem hard to believe, Iran is actually one of the most safest places in the world to travel to, and Nigerians don't need a visa here too – at least for the first 15 days. This Iran Travel Guide should help you decide.
Other Info
The Capital: Tehran
The Currency: Iranian rial (1IR = NGN0.011)
Dominica is Visa Free for 21 Days

They say Dominica is the best kept secret in the Caribbean. I like.
This beautiful island nation is a mix of hot springs and tropical rain forests. You see all those diving pics that you love? I'll bet you they were taken in Dominica.
Fun fact: The second Pirates of the Caribbean movie was shot here and The world's second largest boiling lake is found in Dominica.
Dominica is a fusion of British, French, and West Indian cultures, and is home to the Eastern Caribbean's largest Carib Indian community. Another fun fact? Nigerians don't need a visa to visit here either!
See 10 best places to visit in Dominica
Other Info
The Capital: Roseau
The Currency: Eastern Caribbean dollar (1ECD = NGN133.76)




Burundi is Visa on Arrival for up to 30 Days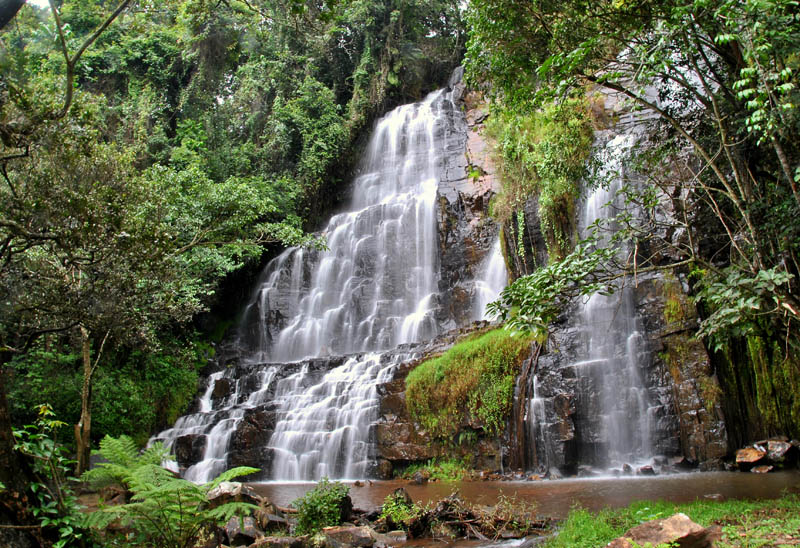 Probably the cheapest country on the list for Nigerians, asides Iran. It is also one of the smallest countries in Mainland Africa. Nigerians don't need a visa to visit Burundi, though due to African politics, I'd advise travel caution. It's also hot.
Other Info
The Capital: Gitega
The Currency: Burundian Franc (1 BF = NGN 0.20)
Palau is Visa on Arrival for up to 30 Days
Palau is an archipelago of over 500 islands, part of the Micronesia region in the western Pacific Ocean. Palau is on so many bucket lists, and considered a "must visit". (An archipelago is an extensive group of islands.)
Palau was a member of the UN Trust Territory of the Pacific Islands, which was established in 1947 and administered by the United States. The U.S. government dissolved the trusteeship in 1986, but repeated measures to win the required support for a compact of free association between Palau and the United States were unsuccessful until 1993. The Republic of Palau officially became a sovereign state on October 1, 1994. – Source
"Its major populated islands are Babelthuap (Babeldaob), Koror, Malakal, Arakabesan, and Peleliu.
Koror island, rising to 2,061 feet (628 metres) just south of Babelthuap, is home to Koror city, the largest population centre and former capital. Melekeok, on Babelthuap, became the capital in October 2006." – BRITANNICA
You know if it's on this list, its visa free for Nigerians!
Other Info:
The Capital: Ngerulmud
The Currency: United States Dollar (1USD = NGN361.50)
Bangladesh is Visa on Arrival for up to 30 Days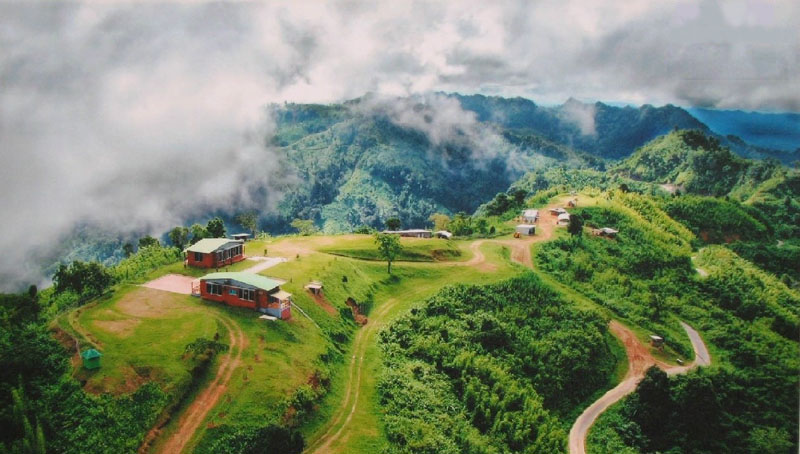 Bangladesh is known for its poverty, sadly, but very recently began to open its doors to tourism. The only thing I know for sure about this South Asian county known for its tigers, greenery and fertile plans is that Nigerians don't need a visa to visit.
Other Info
The Capital: Dhaka
The Currency: Bangladeshi Taka (1BT = NGN4.31)
Cambodia is Visa on Arrival for up to 30 Days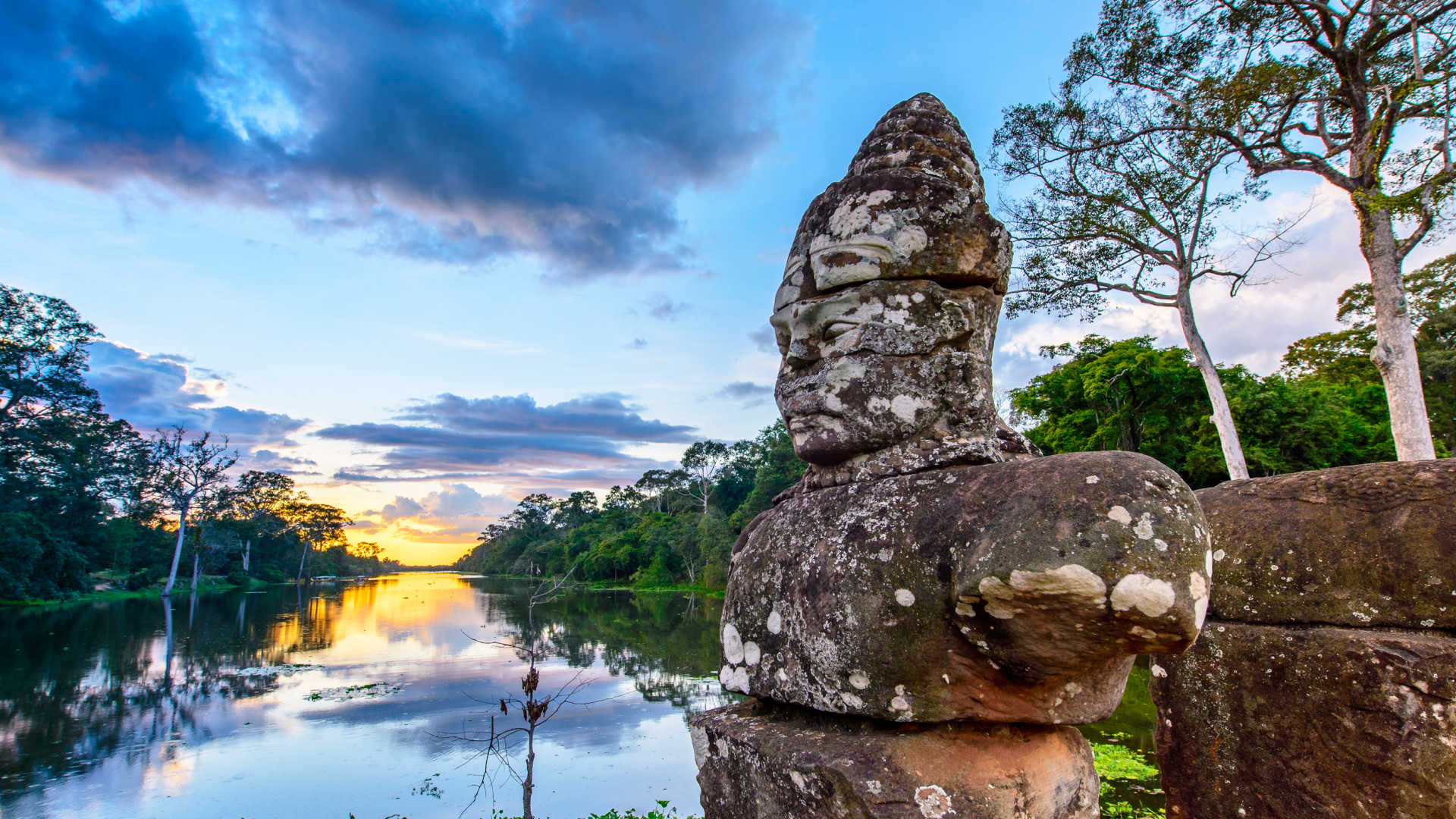 I've always fancied Cambodia, and it's nice to know Nigerians don't need a visa there.
Cambodia is in Southeast Asia and still considered one of the world's poorest countries though from the outside looking in one can never tell. One of the highlights of Cambodia are The stunning temples of Angkor – a place of great cultural and spiritual importance. Over a thousand years later, visitors are still awestruck by the scores of temples, dykes, canals, roads and monuments that burst out of the abundant jungle… but there are other dope attractions too.
See Top Tourist Attractions in Cambodia
Other Info
The Capital: Phnom Penh
The Currency: Cambodian Riel (1CR = NGN0.90)




Fiji Island is Visa Free for 4 Months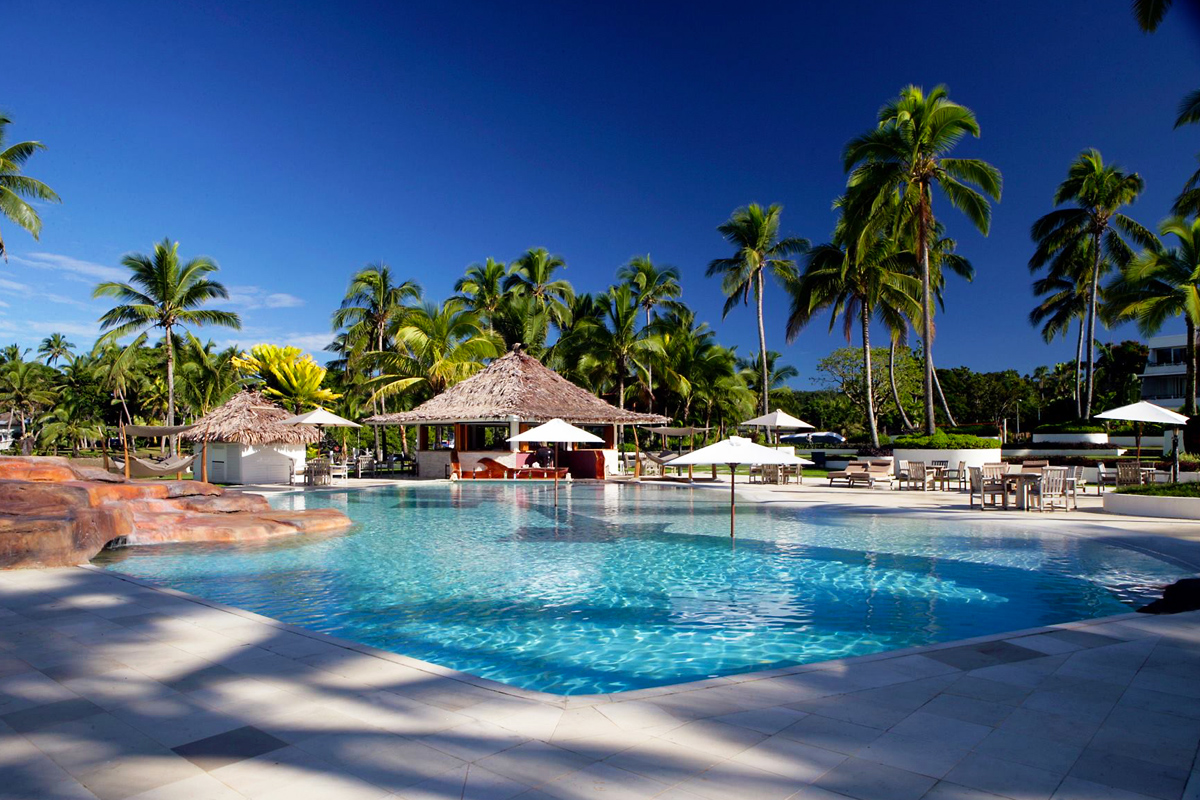 Fiji is a country in the South Pacific, like Vanuatu, and is not so far from Australia. I hear the directors of the Disney movie MOANA were inspired by Islands such as FIJI.
Fiji has 300 Islands. 300! Definitely a place to go, but it is farrrrrrr from Nigeria, so just plan well. Afterall, Fiji is visa free for us for 4 months. Lol. According to this Fiji review, Fiji's National Income is from Tourism. No wonder. The place is visibly beautiful.
Fiji has three official languages under the 1997 constitution (and not revoked by the 2013 Constitution): English, Fijian and Hindi.
Other Info:
The Capital: Suva
The Currency:Fijian dollar (1FD = NGN169.73)
Madagascar is Visa on Arrival for up to 90 Days
I remember Madagascar from the movie, MADAGASCAR. And the good news is that Nigerians don't need a visa to visit this amazing African country, from what I hear.
Madagascar is home to thousands of animal species, and is the world's fourth largest island. Did you know that it took humans 300,000 years to discover this country? I didn't either.
Amazing facts about Madagascar
Other Info
The Capital: Antananarivo
The Currency: Malagasy Ariary (1MA = 0.10NGN)
Mozambique is Visa on Arrival for up to 30 Days
Mozambique is a southern African nation. The country has 44% coastal lowlands that constitute beautiful beaches and marine tourist attractions. The fertile soil of this region provides it a rich vegetation, flora and fauna. If you're wondering, it's also one of those countries Nigerians don't need a visa to visit.
I didn't even know that Mozambique had beaches, until I discovered Tofo, more popular because of the death of Elly in 2016. Gruesome stories aside, read here for tips on the country.
Other Info:
The Capital: Maputo
The Currency: Mozambican Metical (1MM = NGN5.78)
Read: How to Apply for a Visa to South Africa
Samoa is Visa on Arrival for up to 60 Days
Samoa is one of the larger Island nations in the South Pacific. The place is magically beautiful, and is about halfway between Hawaii and New Zealand. As one of the oldest civilizations in the South Pacific — perhaps going back nearly 3,000 years — Samoa's culture is a mix of its ancient tribal roots and the introduction of Christianity by missionaries in 1830.
There are two main islands that make up Samoa: Savai'i and Upolu, as well as four smaller islands. If you are looking for a nice place to go and have some away time, this place is it, as Nigerians don't need a visa here too.

Other Info:
The Capital: Apia
The Currency: Samoan tālā (1WST = NGN27.118)
As you see above, there are so many lovely countries that don't need a visa, so why not give it a try? And don't forget to read these tips as a Nigerian travelling Abroad so you're covered!
Click here to read my list of Recommended Travel Apps
Other countries that Nigerians don't need a visa to include:
Benin
Burkina Faso
Cameroon
Cape Verde
Chad
Cote d'Ivoire
Ghana
Guinea
Guinea-Bissau
Haiti
Liberia
Mali
Micronesia
Niger Republic
Senegal
Sierra Leone
Togo
Comoros Island
Djibouti
Georgia
Laos
Mauritania
Nauru
Seychelles
Somalia
Tanzania
Timor-Leste
Tuvalu
Uganda
Good luck!