How to Apply for a Schenghen Visa from Nigeria.
Summary
Schengen refers to the EU passport-free zone that covers most of the European countries. It's the largest free travel area in the world. A Schengen visa is a short-stay visa that allows a person to travel to any members of the Schengen Area, per stays up to 90 days for tourism or business purposes.
There are no border controls within the Schengen Zone.
The Schengen area covers 26 countries ("Schengen States") without border controls between them. These countries are: Austria, Belgium, the Czech Republic, Denmark, Estonia, Finland, France, Germany, Greece, Hungary, Iceland, Italy, Latvia, Liechtenstein, Lithuania, Luxembourg, Malta, the Netherlands, Norway, Poland, Portugal, Slovakia, Slovenia, Spain, Sweden and Switzerland.
Over 20 countries are members of the same one-visa-support region. So check to see if your chosen country is a part of the Schengen agreement or not. When applying, visit the embassy of the country where you are heading to. So if you're going to Belgium, visit the Belgium Embassy in Nigeria to apply etc.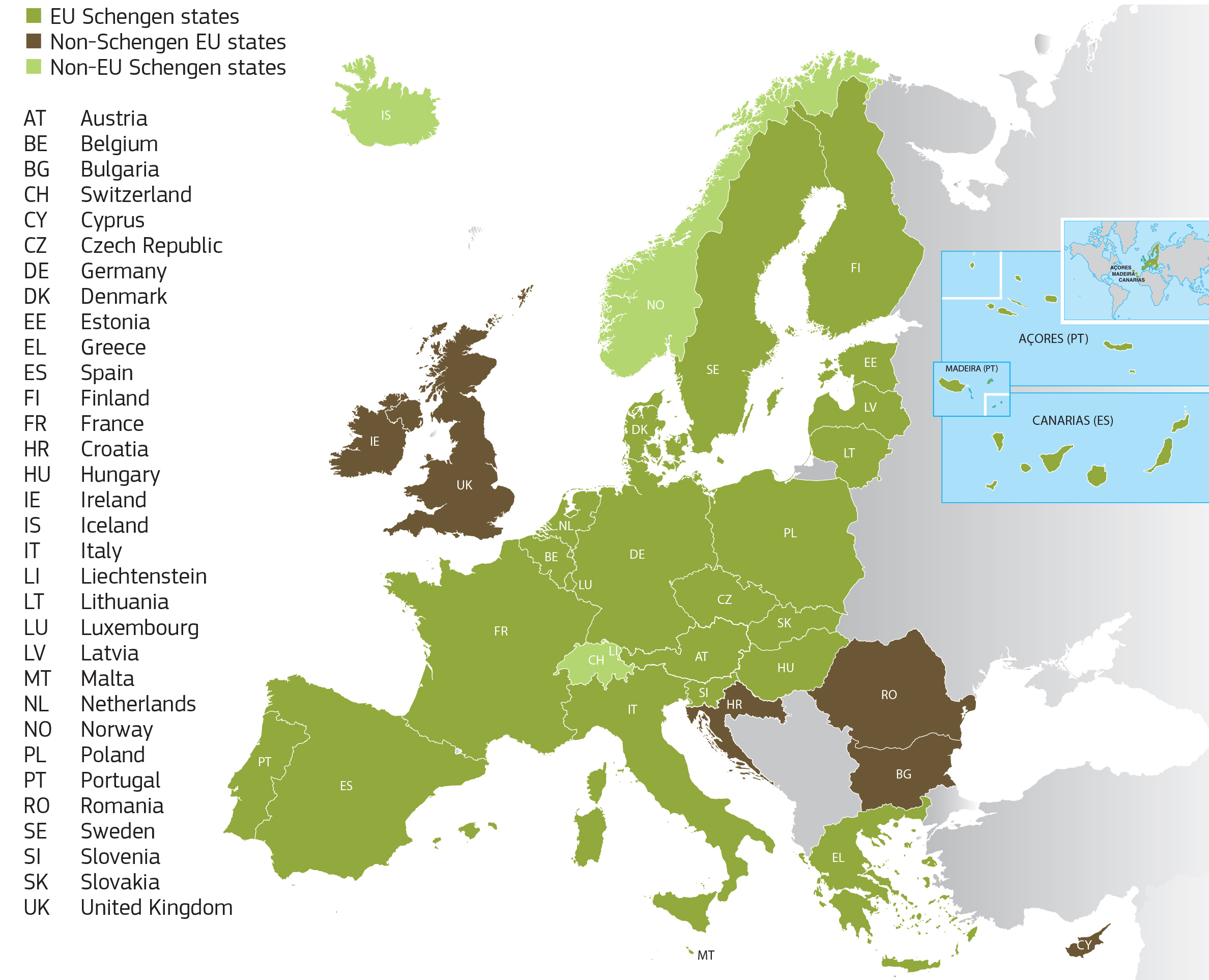 Various Schengen Visa Types
To apply for a Schengen visa from Nigeria, you need to know the many other types of short-term visas. They include: business, medical treatment, religious purposes, sport competition, conference, government delegation, study and invitation visas.
If you want to apply for a Schenghen Visa from Nigeria, study these visa types and determine which one you need.
| Visa Types | Processing Time | Validity | Multiple Entry |
| --- | --- | --- | --- |
| Business Visa for business purposes. | 15 days | 180 days | Yes |
| Tourism Visa: For people who are planning to visit any of the countries in this territory for sightseeing and experiencing their culture, etc | 15 days | 180 days | Yes |
| Cultural/Sport & Film crews: For the purpose of attending a Cultural / Sports / Religious Event and Film Crews. The applicant should be part of the event, as i.e. a performer at a concert, or a writer presenting their book at a book fair, and not only audience. | 15 days | 180 days | Yes |
| Medical Treatment Visa: This visa enables patients to get the medical care they need at any medical clinic or hospital for a period of three months within 180 days. | 15 days | 180 days | Yes |
| Religious Purposes Visa: if wish to enter any of the member states to attend a religious event or something similar, you can write "Religious Visit" or "Religious Purposes". | 15 days | 180 days | Yes |
| Transit Visa: Similar to Airport Travel Visa. Mostly foreign seafarers, who only need to stop for very short periods by the seaport of one of the member states | 15 days | 24 hours | No |
| Airport Transit Visa: this purpose of entry is for people who need to travel through the international zone of a Schengen Country Airport without entering the Schengen Country. | 15 days | 24 hours | No |
Uniform Schengen Visa (USV)
The Uniform Schengen Visa stands for a permit of one of the Schengen Area Member Countries to transit or reside in the desired territory for a certain period of time up to the maximum of 90 days every six month period starting from the date of entry.
According to the purpose of traveling the Uniform Schengen Visa applies to all of the two categories, "A" and "C".
Category A: Airport Transit Visa – needed when travelling through an airport situated within the Schengen area.
Category C: "C" category stands for a Short-term visa which allows its holder to reside in a Schengen Area for a certain period of time depending on the visa validity. This particular category, according to the holder's purpose of the travel can be obtained in a form of:
Single-entry visa: A single-entry visa allows its holder to enter the Schengen Area only once, within the given period of time, as mentioned in the visa sticker affixed to their passport. Once the visa holder exits the Schengen territory, he or she can no longer go back, even if they have not spend there the number of days as permitted by the embassy that issued them the visa.
Double-entry visa: The sole difference between a single-entry and a double-entry visa is that the second gives you the chance to go once more back to the Schengen territory once you have left it.
Multiple-entry visa: A multiple-entry visa allows its holder to go in and out of the Schengen Area as many times as he or she wants, as soon as they do not violate the 90/180 rule. This is further divided into: 1 year multiple-entry visa, 3 year multiple-entry visa and 5 year multiple-entry visa.
Limited Territory Visa (LTV)
This type of visa obtained allows you to travel only in the Schengen State that has issued the visa or in some other cases, in the certain Schengen States specifically mentioned when applying for the visa.
National Visas
The national visa of "D" category is granted to the certain individuals who are to be studying, working or permanently residing in one of the Schengen countries. The national visa can be of a single or multi-entry.
In order to obtain a multi entry national Schenghen visa from Nigeria:
An international student program
An international student that is about to start a full course of studies in one of the Schengen countries.
A pedagogical work at a higher institution or research center in any of the Schengen countries
A professional who is traveling in any of the Schengen countries due to its expertise be it a sportsman, an artist or any other professional of its kind with the purpose of sharing its expertise.
Emergency cases as a medical condition that prevents the individual leave the Schengen Area at the designated time frame.
Documents required to apply for a Schenghen Visa from Nigeria
If you want to apply for a Schenghen Visa from Nigeria, you'll need:
Completed and signed Visa application form
Valid International Passport
Two recent, color photographs that meet ICAO requirements
Biometrics:

Fingerprints may be collected from applicants who are not already registered in Europe's Visa Information System (VIS) or who were entered in the system over 59 months prior to the date of application

.
Receipt of proof of payment of the application fee (60EUR)
Travel medical insurance that meets Schengen visa insurance requirements

Supporting documents which prove

the purpose of your travel, accommodation proof, intentions to return to Nigeria at the end of your trip and 3 months bank statement.
Visa Application Fee
Most Schengen visa applicants are required to pay a visa fee when they submit their application. In general, application fees for all types of transit and short-stay visas are as follows:
Individuals 13 Years and Older: EUR 60 (about USD $70.70 that's about N30k for those who want to apply for a Schenghen Visa from Nigeria)
Children 6-12 Years Old: EUR 35 (about USD $41.24)
Children 5 Years and Younger: No Fee
VFS Global has been appointed by the Schengen embassies to handle and oversee all Schengen visa applications from Nigeria. Please note that you will still need to appear in person at the embassy of your chosen country to visit.
Read: